It's no secret that Imperial Pacific International (IPI) is suffering from a long-active case of the revenue blues. As the casino operator behind Saipan's Imperial Palace, the company has been forced to defend itself from attacks on all sides as it continues to come up short on fulfilling its legal and fiduciary responsibilities. The controlling shareholder, Inventive Star Ltd., sold off almost 5% of its stake last November in order to bring in much-needed funds as the company faces yet another investigation by the FBI, but the troubles continue. With no clear resolution to right the ship, Saipan is reportedly now considering expanding gambling offerings in order to recuperate some of the revenue losses the local government has incurred as IPI continues to cut back on the amount it turns over to the state.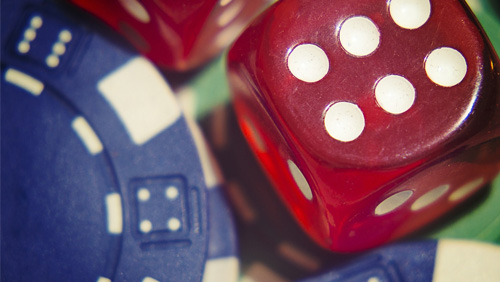 In 2014, Saipan decided to reduce the number of allowable poker machines and, since then, the tally of the gambling devices has declined from 900 down to 500. The move came about with the passing of Public Law 18-5, which ordered that "no new or additional licenses for poker, pachinko, or similar amusement machines, but not including electronic gaming machines, shall be granted or allowed to operate outside of the approved casino establishment." The law also prohibited the installation and use of the machines in residential areas.
Now, according to the Marianas Variety, the number could once again reverse course and start heading north. House members broached the subject when they got together last week and see the lifting of the moratorium on poker machines as a possible way to stem IPI's financial hemorrhaging. The House Gaming Committee chair, Ralph Yumul, first brought it up as one of the possible solutions to allow Saipan to recover dwindling revenue.
The measure has not yet been approved, but could gain more support as the committee continues to meet. IPI lost CEO Mark Brown last December – the third time he has come and gone in two years – and is struggling to find strong leadership. The company also reduced employee hours about a week ago, citing the coronavirus as the reason, and will have greater financial losses as a result.
Marianas Variety points out that, per a report by the U.S. Department of Commerce, Bureau of Economic Analysis, casino gambling in Saipan plummeted by more than 50% in 2018. Yumul asserts that the machines would only be allowed in areas previously designated for their use and adds, "The idea is to allow those businesses to expand, which could generate additional revenue for the government."
There's no indication if other lawmakers support the measure. However, given IPI's track record over the past couple of years, it would be extremely wise for Saipan to consider diversifying and not relying heavily on the future of the controversial casino company.
Comments