After many years of European tournaments, the Master Classics of Poker (MCOP) Main Event yet again proved that it still has the major backing of the players on the live circuit after great numbers and a final table full of quality. In the end, Kevin Paqué took down the €4,300 Main Event for €260,878, defeating legendary professional Steve O'Dwyer heads-up.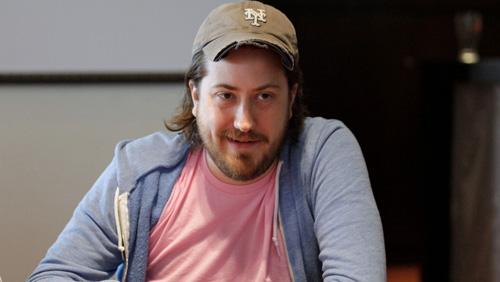 With the 23-year-old Dutch player winning in his home country to cause an ecstatic rail to scream and shout at the final moment of the Main Event, the young player was shell-shocked by his win. With 346 players taking part in the event, the Main Event, which has now been in operation for 28 years since it first appeared in 1992, was another roaring success.
The Holland Casino welcomed players of all levels to the Dutch capital, with players such as the aforementioned O'Dwyer, German legend Ole Schemion and Jan Bednar from the Czech Republic all making the nine-handed final .
Paqué would enter player second in chips, but he wasted no time in grabbing the lead outright. Pascal Vos was the man who took him on, but Paqué looked around him and decided the time was right to put pressure on his opponent. Paqué hit two-pair and managed to elicit value from Vos, who would eventually miss his flush draw.
Ole Schemion was the first player to depart the final table when his pocket kings caught some terrible luck after being called from a pre-flop shove. Schemion's opponent was Vos, who had called with queens only to see one in the window give him a set and bust the unfortunate Schemion, one of Germany's best players. Schemion had won the MCOP Main Event before, but his attempt at becoming the first player to win two fell short just eight places from the line.
In the next hand, and with Schemion barely at the bar to order a coffee, Shyngis Satubayev busted in eighth place. His all-in move with pocket nines was called by Paqué, who held ace-ten, and an ace of the flop spelled doom for the player from Kazakhstan.
Paqué was a card shark who could smell blood in the water, and his victims were unable to outrun him. Steve O'Dwyer knew he had to make progress to ladder up and doubled his 12 big blinds through Johan Rensink then eliminated Rensink when O'Dwyer had pocket aces to Rensik's ace-five. No wheel saw Rensik crash out in 7th place.
Jan Bednar would be next to leave, the Czech player checking out when his ace-four couldn't hit against Paraskevas Tsokaridis' pocket kings. Bednar was quickly followed from the table by short-stacked Frederico Silva, who had laddered all the way to a 5th-place payout of €73,441 but would climb no further rungs when his queen-jack shove ran into Paqué's ace-ten and couldn't improve.
It would be Pascal Vos who busted in 4th place when his slow-played aces ran into Tsokaridis's made straight on the river. Vos busted for loose change to Paqué soon after, leaving his conqueror as the only home crowd hope. But the Amsterdam rail were cheering when their man was a watching brief to Steve O'Dwyer eliminating the Greek player Tsokaridis. O'Dwyer's king-ten managed to hit against the pocket sixes of Tsokaridis, and play was down to the heads-up showdown.
It took the best part of three hours to decide the heads-up duel, but after initially rallying, O'Dwyer couldn't get level late in the day, and, with O'Dwyer holding top pair on the turn, he called Paqué's all-in move. Paqué needed a club to complete the flush draw and when the river came a club, he sat, stunned, as the winner of the 2019 MCOP Main Event, O'Dwyer as ever, a gracious runner-up as he is a humble winner.
2019 MCOP Main Event final table results:
| | | | |
| --- | --- | --- | --- |
| Place | Player | Country | Prize |
| 1 | Kevin Paqué | Netherlands | € 260,878 |
| 2 | Steve O'Dwyer | Ireland | € 174,421 |
| 3 | Paraskevas Tsokaridis | Greece | € 124,548 |
| 4 | Pascal Vos | Netherlands | € 95,911 |
| 5 | Frederico Silva | Portugal | € 73,441 |
| 6 | Jan Bednar | Czech Republic | € 56,177 |
| 7 | Johan Rensink | Netherlands | € 43,023 |
| 8 | Shyngis Satubayev | Kazakhstan | € 33,021 |
| 9 | Ole Schemion | Germany | € 25,485 |