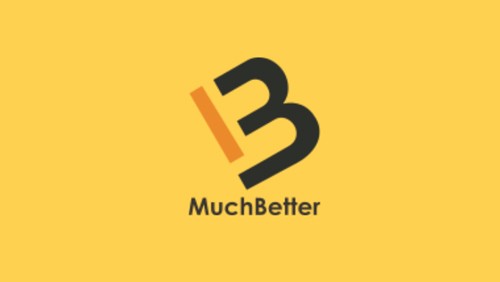 MuchBetter, the award winning iGaming payments company, today announced the launch of CashDuster, a unique service to help operators engage with customers. CashDuster lets operators display marketing campaigns and promotions via the MuchBetter app and is the first time a payment app has functioned as an engagement channel for operators. MuchBetter has hundreds of thousands of active users and is working with some of the biggest iGaming brands in the world – as a secure, frictionless alternative to traditional ewallets. CashDuster therefore represents a unique marketing channel for iGaming brands and a powerful new route to market to reach existing MuchBetter customers. CashDuster allows operators to increase the visibility of their existing promotions, launch ad-hoc engagement campaigns and track the success of these events in real time.
CashDuster works as follows:
• Operators can issue a promotion or special offer via the MuchBetter app. For example, they can offer a EUR 10 free bet – the MuchBetter user would be credited EUR 10 for use with that operator only
• Operators can add custom conditions eg. valid for new customers only, valid after a £10 bet is made, any time span, tie in frequency countries, randomised events and a lot more.
• Operators set the length of time they would like the promotion to run, and how many customers can sign up. The promotion runs until the time or sign up limit is reached. If a promotion ends without the desired number of sign-ups, MuchBetter refunds the operator for any funds sent to the app.
• Operators can support their promotions with push messaging and alerts via MuchBetter and combine their promos with other features in the app such as refer a friend or the MuchBetter loyalty engine. This helps operators build complex, long-time and highly sticky engagement campaigns. They also see real-time reports eg. Opening analytics, redemption analytics, benchmarking etc.
• CashDuster will be available to operators worldwide from January 2020, across all 180+ countries in which MuchBetter operates
"CashDuster is a new and totally unique feature from MuchBetter," said MuchBetter co-founder, Jens Bader. "I hope this service cements our reputation as an ewallet that isn't afraid to try new things. We're always looking for ways to add value for its operators and CashDuster allows operators to directly engage with MuchBetter customers within our award-winning application in a meaningful, time-sensitive and interactive fashion. No other payment scheme allows operators or merchants to extend their marketing channels in such way."
About MuchBetter
MuchBetter, operated by MIR Limited UK Ltd, an FCA-licensed and regulated e-money issuer, is the new payments application for iGaming. Available on Android and iOS, MuchBetter make effortless online, offline and contactless payments throughout EMEA. Funds can be transferred and received in real-time and MuchBetter's unique commercial model increases operator revenues while its anti-fraud features and use of best in class technology reduces risk.