On Friday, Spanish online gambling trade association Jdigital announced that its members have reached consensus on voluntary advertising and marketing controls. Learn more about Jdigital's new self-regulation code at this week's Gaming in Spain Conference, November 21-22, in Madrid. Time is short. So hurry up and register today!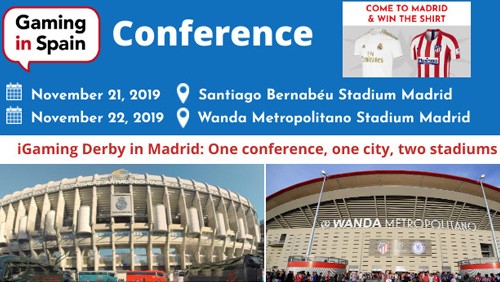 A new industry-wide advertising and marketing code
The new measures introduce additional limits on gambling advertising on TV, radio, as well as online, during "protected" hours.
"Active athletes" and young adults will no longer feature in ads meant to promote gambling services.
Welcome bonuses mentioned in ads may not exceed €200.
"This agreement is the result of a long process that has been made possible by all our members' efforts. We are very happy to be able to reinforce the industry's message of responsibility," said Mikel López de Torre, President of Jdigital.
Mr López de Torre will speak later this week at the Gaming in Spain Conference in order to present the newly approved measures to a wider audience.
Will the new code be enough to head off further regulatory restrictions?
Following the recent national elections, the PSOE and Podemos quickly signed a coalition agreement that mentions controls on gambling operators.
In addition to Mikel López de Torre, the Gaming in Spain Conference will also feature Juan Espinosa García, Director General of the Spanish regulator DGOJ, as well as María Rosa Rotondo, Managing Partner Spain & Portugal at Political Intelligence, who will look ahead to what the industry can expect from the new government.
Other speakers include:
• Guillermo Olagüe Sánchez, Subdirector General de Regulación del Juego
• Santiago Asensi, Managing Partner Asensi Abogados
• Maarten Haijer, Secretary General of the European Gaming and Betting Association
• Dominik Beier, CEO of Interwetten
• Andrew Gellatly, Head of Global Research at GamblingCompliance
• And many more!
Last chance to register!
The 2019 Gaming in Spain Conference will kick off this Thursday. Don't miss it and register today!
Come to Madrid and meet the movers and shakers of Spain's online gaming market.