Key addition to offer market-leading provider tools for further expansion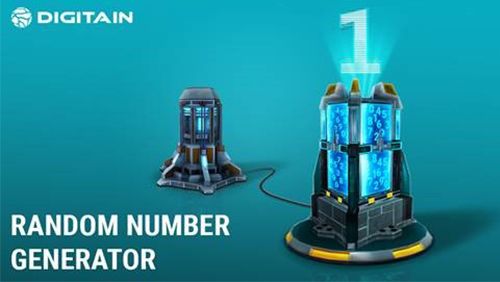 05th November 2019 – Leading sports betting and casino platform provider Digitain has announced the integration of ID Quantique's proprietary Random Number Generator (RNG) into both its Betting and Skill Gaming portfolios, paving the way for the company to further cement its market-leading position.
 Running off the very latest in technology, ID Quantique's physical RNG engine, Quantis, exploits the elementary process of quantum optics via the transmission of photons (light particles) to generate random events, allowing for the ultimate game of chance.
As well as delivering a wealth of advanced functionalities such as scaling and randomness extraction, Digitain believes its cutting-edge RNG offering will offer a cast-iron guarantee of a truly randomised gaming experience for their partners' customers.
With a host of industry honours at the CEEGC, EGR and RGW Awards, Digitain's definitive sportsbook and casino platform is tailor-made for the demands of a global betting operation in a fragmented legislative landscape.
Providing rapid deployments across the world, all supported by centralised control systems, Digitain's casino solution totals 3,000-plus games from major casino suppliers (such as Novomatic, Microgaming, NetEnt and Playson).
Primed in time for Digitain's ambitious plans for continued global expansion in 2020, the company has enjoyed an outstanding 2019, scaling its global footprint across Europe, through Asia and on to Africa and LatAm.
Commenting on the integration, Arsen Tadevosyan, Product Manager at Digitain, said: "If you want to be the industry's favourite platform provider, you have to ensure your operator partners know they're getting the very best.
"Our integration of Quantis is testament to our ambitious plans for global growth across developed and emerging markets. We're constantly evolving our gaming portfolio to deliver the best user experience, and utilising this new software brings even greater sophistication to our offering."
About Digitain
Digitain is a sportsbook and casino platform provider offering best of breed turn-key and white-label solutions. The company's primary focus is on the regulated European market, with ambitious plans to expand its geographical footprint into the Americas and Asia. It employs more than 400 of the brightest trading minds in the gaming industry (part of a wider workforce of over 1,500 staff) with the aim of providing a one-stop-shop for its customers. The multi-channel Digitain Gaming Platform allows operators to plug-in sportsbook, casino, live dealer and virtual sports modules, and includes an integrated payment gateway, bonus engine, CRM system and dedicated customer support. Its sportsbook product covers 65 sports, taking in 7,500 leagues, and offers more than 3,000 betting markets. It also offers odds on 35,000 live events each month, while its casino solution has 3,000-plus games from major casino suppliers (such as Novomatic, Microgaming, NetEnt and Playson).