Spintec was presented at one of the industry's largest trade shows, the G2E Las Vegas 2019, and once again proved to be the world's leading Electronic Table Games supplier. The operators were impressed by Spintec's outstanding performance at the show and showed a great interest in its innovative gaming solutions, which stand out from the market and anticipate customer needs.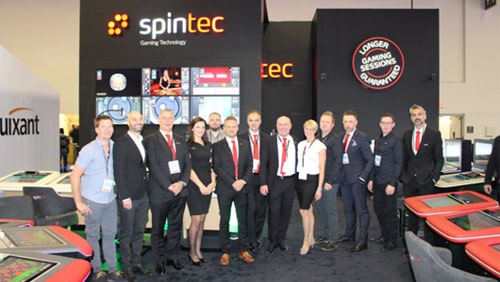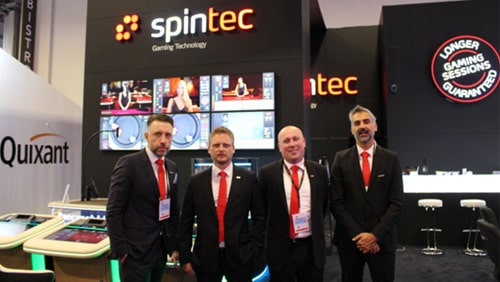 Spintec's unique gaming solutions meet the most demanding operators' requests. The operators particularly appreciate company's adaptability which means that its gaming solutions, Karma and Aura product lines, can be designed for any casino floor and can be adapted to the local market's jurisdictions.
The G2E Las Vegas show was an ideal opportunity for Spintec and its distributors to meet business partners from around the world and discuss future plans. The company would also like to thank all visitors who took the time to visit its stand during the show.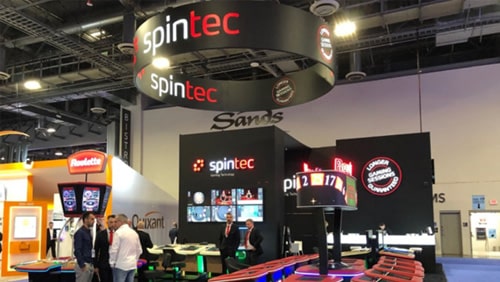 Once again Spintec has shown that its products are valued by hundreds of operators in the global gaming market. Confirming that the company is moving in the right direction – delivering a superb gaming experience for the operators and their players. It has been a very successful year for the company and Spintec is very confident in maintaining the company's growth in the future.
If you have any questions or would like further information about Spintec's products, please do not hesitate to contact their Sales team at [email protected].
About Spintec
Spintec is the worldwide leader in design and production of electronic table games. A Slovenia-based company has a long track record in production of electronic table games, integrating proprietary research and development, production and sales. Solutions, designed by the Spintec team, have a proven track record of prolonging gaming sessions.
• For more information about Spintec, visit us on the web, www.spintec.si
• Connect with us on LinkedIn.
• Follow us on Facebook @spintec.si