Sports content and digital media specialists to talk to delegates about range of products and services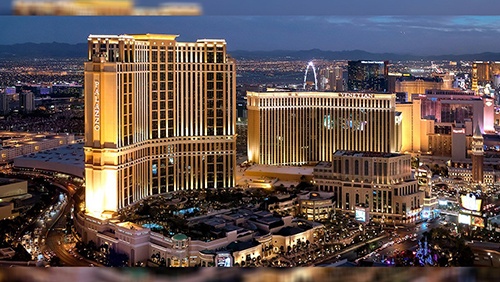 Thursday 17th October 2019 –ICS Media Group (ICS), the sports content and digital media specialists, will be heading to Las Vegas next week to showcase and discuss the full range of services they can supply to the U.S. market.
ICS's Business Development Director Dean Rayson will be attending the event, which runs this week, to showcase the company's range of content, marketing and translation services.
This includes ICS-digital campaigns targeted for a U.S. iGaming audience as well as in-depth journalistic and analytical content around all U.S. sports including American horseracing. Ideal for in-play bettors, the engaging content guides punters into making informed betting choices.
ICS creates written, audio and video content in 71 languages as well as providing translation and localisation services in Slots and Virtual in addition to Sportsbook and Casino.
Racing Post's – ICS parent company – services will also be on offer throughout the conference. The recently launched global horseracing content, data and live betting content product, Intellr In-play, will take centre stage over the three days.
Dean Rayson, Business Development Director at ICS Media Group, said: "This will be the first time ICS has headed to the bright lights of Vegas and we are looking forward to being on the Strip. Having attended a number of other iGaming events in the United States, we already have a foothold in the country and are excited looking forward to showcasing our services to even more potential clients in Nevada.
"Clearly, the repeal of PASPA last year has made the U.S. a very exciting territory and as more states legalise, there will be more opportunities too. With nearly two decades of experience in betting content, we are well-placed to support sportsbooks, casinos, esports organisations, affiliates and DFS businesses enhance their products for their punters.
"Adding content to a site increases dwell time, with live audio seeing the average customer stay up to 25 minutes more on a sports betting site, boosting conversions. Furthermore, content can be integral to the education process and can be used to encourage casual customers who are intimidated by betting to place their first sports wagers.
"Supplying editorial, audio and video services to clients across many territories globally, we're excited to expand our contacts further."
About ICS
ICS Media Group (ICS) is an international content and digital media specialist. The company creates and supplies hundreds of daily stories, features and previews, many hours of live and recorded audio services, video, marketing, translation and more in over 65 languages.