How to cater to the needs of "Generation Z" is the question du jour (just google it and you'll see what I mean), a topic that was covered extensively last week during SBC's co-located Betting on Sports and Casino Beats Summit. In fact, this subject was the exact focus of my Casino Beats Summit panel on Day 2, how to cater to Generation Z from an iGaming affiliate marketing perspective.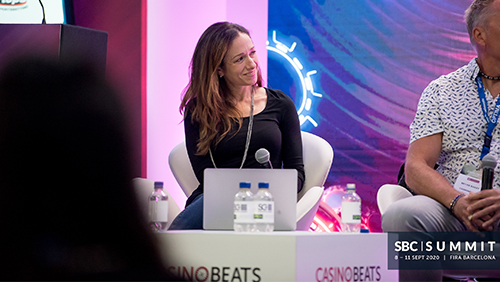 My panel enjoyed representation from both the operator and affiliate side, all with 10-20+ years of experience in the iGaming industry, including myself. Today I would like to summarize what I learned from moderating a panel of iGaming experts on this subject.
First of all, lets define Generation Z. Generation Z includes those who were born between the years of 1995 and 2010, so in other words, those who are between 9 and 24 years of age. Considering the legal age for gambling is 18 in most jurisdictions, we're talking about a small piece of the pie at present, but an important piece considering we'll be servicing this generation as they grow older.
One of the challenges we face within the online gambling industry is that the Generation Z age bracket is well below most of our ages, so its difficult for us to relate to their behavior. With this in mind and the fact that this generation is so new, the majority of what was discussed during our panel- and likely throughout the event in general- was speculation.
My takeaway here? Hire some young talent and ask their opinion, or maybe this is a nice opportunity to bring on some interns.
For some more practical advice on how to cater to Generation Z, here are some words of wisdom from my panelists, starting with an operator's point of view.
"You have to see their behavior when they come to the site, you have to understand what they like and don't like. What we see with the younger generation, its faster things- easier registration processes. Pay n' play is one of these. They just tap, put money in and they play, this is something they like. You have to find more ways like this", advised Marinos Shiapanis, CMO and Co-Founder of Campeon Gaming Partners.
"You have to give them the way to cash out quickly. You have to give them content that will make them stay with you like tournaments. Like quests. Play the first 100 then the second hundred, win something and go on and go on", he said.
"Give them prizes- we recently had in one of our sites a big prize tournament with iPhones, Netflix, iPads- a lot of things that the new generations like and it was very successful, we saw that the participation on that and the age level was lower than the average age level across the site", Shiapanis revealed.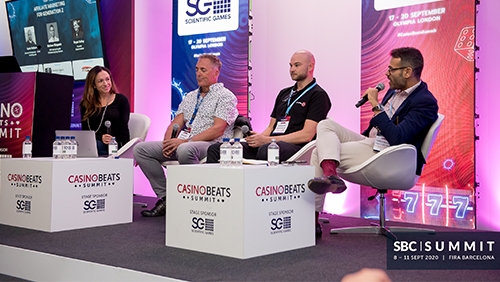 Gavin Walters, Gambling.com's Business Development Director, provided a perspective from the affiliate side. He pointed out how affiliate sites have not changed that much over the past 10 years- you've got your "Top 10" lists, perhaps some branching out on social- but nothing revolutionary as player behavior has been fairly consistent. However, with the internet-savvy Generation Z, we are not too sure what to expect online.
"The traditional top 10 format may well change. We've just done a panel on Generation Z and our thoughts are maybe this won't continue, they're going to get too savvy, they're going to know that the top spots are probably getting the most money or they are favored in some way that you might not want them to believe. But they're going to sniff that out, they're going to search quick, so we're just going to have to adapt", said Walters.
"We're doing this by mainly making sure the content is just perfectly relevant. When they come in on that search term, they are going to hit a page that tells them exactly what they want to read and in a way they want to read it. No rubbish, no extra stuff we just don't need in there. Nice clear CTA and everyone's happy", he said.
Bryan Bailey of Casinomeister, an affiliate site that has been in business for 21 years, also spoke on the panel, providing another perspective from the affiliate point of view. Casinomeister.com has a loyal customer base of players who are more mature and continue to enjoy traditional content such as forums, but to prepare for a younger audience, Bailey has also taken steps refresh his site.
"A lot of it has to do with being prepared to be 100% mobile, mobile friendly for everyone. So we re-launched the forum with new software and its brilliant with your phone. Its really an awesome site now, more awesome than it was, yeah", he said with a smile.
Ory Wiehs of XL Media, not a part of our panel, but a professional with years of expertise in affiliate marketing, shared his thoughts on the younger generation during an interview with me last week. Echoing his peers above, Wiehs emphasized the importance of going mobile, providing accessible content and swift CTAs.
"The funnel needs to be very accessible. This also ties in to not just the demographic of people, obviously short attention span and all this, but also mobile devices, right? That's changed. We're not even building for desktop anymore. The fact that its both mobile and a short attention span audience and a lot of other distractions- apps open, push messages coming in while browsing", he said.
"Make the content very accessible, very direct, interesting and all that, but also you have to optimize your sales funnel…try to make everything from point A to point B, B being going somewhere and making a deposit, as simple, straightforward and accessible as possible", Weihs advised.
Comments