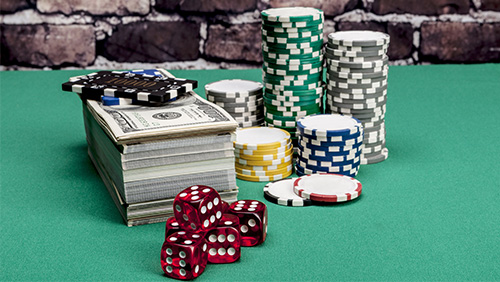 Ever been playing on PokerStars and wished that you could see how big blinds your stack of 13,435,552 chips actually is? Well, now you can.
For some time, online poker players have wanted their stacks to be easily displayed as big blinds next to their cards rather than as a confusingly large number. The problem with a big number can often be that as players progress through tournaments, they need to get the abacus out to decide how to play.
PokerStars have followed partypoker in applying this change to their online client, giving players the choice of whether to see a stack of 45,350 chips at blinds of 250/500 displayed as the full stack or simply 'displayed as simply '90.7 big blinds'.
One person who is overjoyed at the change is James Hartigan, a huge part of the PokerStars on-screen output for many years alongside Joe 'Stapes' Stapleton, expressed his delight at the announcement.
Finally! https://t.co/rRMiJoOxwK

— James Hartigan (@J_Hartigan) September 4, 2019
It's pretty simple to operate the feature. All you need to do is sign in to the client, opt-in to the Big Blind stack numbering option and then you can toggle it on and off to your heart's (or diamond, club or spade, naturally) content.
With the new arena of online poker demanding that poker brands bring themselves into the future, these aesthetic changes will be something PokerStars hopes pleases the players who are on the fence about the brand.
In recent years, 'Stars have courted controversy with a short-lived change from the European Poker Tour to the PokerStars Championship which was quickly abandoned and reverted to the EPT. Amaya's takeover of PokerStars implemented many changes, including a rake increase that players have revolted against in a variety of ways ever since.
While many other brands have their eyes on PokerStars incredible player pool, for now, those numbers remain largely unchanged, with the regular tournament schedule and huge cash games selection not yet dispersing across other brands such as 888poker, partypoker or Unibet.
While HUDS have converted stacks for years, not all players have them or want them, preferring to play without information scrolling across the screen about every opponent. Being able to raise in big blinds, and see your stack displayed as a number of big blinds, especially near the end of tournaments or deep in cash games, when shoving or folding can be a decision that is dictated much more by the number of big blinds than the actual number of chips.
If you play on PokerStars, then make sure you opt-in now, as you can always change back if you don't prefer the option, but you do need to opt-in to use the feature. Available in tournaments and cash games, seeing your stack in big blinds might be a feature you grow to love.