partypoker is planning to force all players to change their alias on May 28 in a bid to make third-party tracking software ineffective on the site as part of their goal to be the most trusted and fairest online poker room in the world.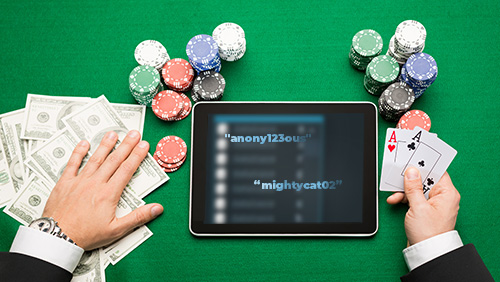 Ghostbusters is coming back.
July 2020.
It seems like these old movies never die, unlike online poker third-party tracking tools.
Soon to be ghosts.
Soon to be sucked into the stream of radially polarised protons that leap out of the end of the Neutrona Wand, and partypoker's advisor, Rob Yong, is one of the men holding a Proton Pack.
Pokerfuse scribe, Anuj Arora, has established via partypoker's Discord channel, that all third-party software tools will have their heads severed if they try to stick them through the automatic doors of the online poker room come May.
There was a time when leaders of online poker rooms led these genius tools to their sites in fleets of limos before handing them shopping trolleys to fill with goodies. Not anymore. During the Triton Poker Series in Jeju, GVC Holdings' partner, Rob Yong, told yours truly that partypoker would soon be free of Heads-Up Displays (HUDs), and he reconfirmed this during an interview with Jeff Gross during MILLIONS South America.
Despite any official word from partypoker outside of those two interviews, and confirmation from partypoker representative, Colette Stewart, on the Discord Channel, Pokerfuse believes the following will happen in May (a little birdie tells me that May 28 is the date).
There will be an all-out ban on HUDs. To facilitate this, it will become impossible to download hand histories, making it a logistical nightmare for the likes of PokerTracker (PT) and Hold'em Manager (HEM) to offer a service. partypoker will provide a new hand replayer tool for players.
It's also believed that all partypoker players will have to choose a new alias in May, making it impossible for HUD owners to track people reliably. However, one assumes this also produces a problem for the likes of PocketFives, the leader in online poker statistics.
According to the Pokerfuse piece that inspired this copycat, Yong is reported to have told Gross during his podcast appearance that the changes may wipe out $10m in revenue, but they are willing to take the punt to achieve their goal of becoming the fairest and most honest poker site by the end of 2019.
In line with this thinking, partypoker's new fraud team successfully identified and closed down 277 bot-controlled accounts on the site, and returned more than $735,000 to affected players, recently.
partypoker isn't the only online poker room seeking the marshmallows for being the most 'trusted' and 'fairest' in the land. Unibet, the Microgaming Poker Network (MPN), GGNetwork and RunItOncePoker all have third party tool restrictions or bans in place, and last week it emerged that PokerStars had banned the use of seating scripts, globally.
Great news for recreational players.
Terrible news for grinders.
Fantastic news for Ghostbusters fans. ​