Two news stories from the World Series of Poker with Susan Faber becoming the first female to win an open event at the 50th Anniversary WSOP and Jeremy Saderne prevented Lula Taylor for doing likewise. 
The U.K. Minister for Women and Equalities, Penny Mordaunt, believes women take an 'economic hit' at numerous stages in their life, leaving them 'financially fragile' by the time the Grim Reaper has added your Polaroid to Rogues Gallery.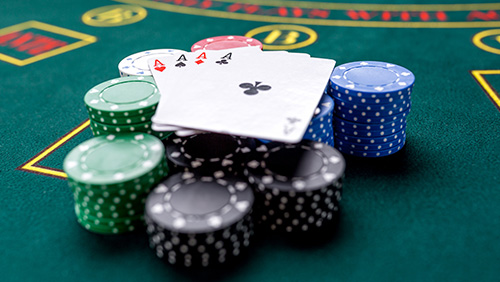 During Mordaunt's research for her paper, "Gender Equality At All Stages: A Roadmap For Stages," she found that women are 50% more likely to be trapped in a low page job for decades, 67% of girls aged 11-12 think women don't have the same chances as men, and only 35% of post-divorce asset sharing agreements include a share of a pension for women.
Poker is a microcosm of life.
If it's tough for women to climb the stepladder of life, then it's equally as challenging for a heel to grip a rung in poker, and that's why Susan Faber's victory in Event #71: $500 SALUTE TO WARRIORS No-Limit Hold'em is so special
Faber topped a field of 1,723 entrants to capture the $121,161 first prize. If she doesn't have a pension, then that six-figure sum will ease her financial concerns, although you get the impression that this card sharp will want to invest a hefty slice in her poker career.
Faber has been playing cards for a decade, but this is the first time she has won a tournament, losing heads-up to John Clifford, the only other time she had an opportunity (a £135 No-Limit Hold'em event at a 2016 World Series of Poker Circuit event).
The WSOP donated $40 of each buy-in to the United Services Organization (USO), which has provided live entertainment and other services for the active military for 77 years (that's close to $70k). Faber's husband is a veteran.
It was a final table shorn of the greatest names in poker, but the last nine were hardly polystyrene dinosaurs. Faber became the first female to win an open event at the 50th Anniversary WSOP,  after making Rob Stark look like a shop window dummy in the final stand.
The battle with Stark was as one-sided as a plum tree with all the plums on the left-hand side of the tree, and nothing but skinny branches on the others.
Faber began with a 37.1m v 6.1m chip lead, and the whole thing lasted six-hands, before Faber's pocket fives beat 7c3d, to hand her the bracelet and career-high first prize. It's the second WSOP cash of her career, the other coming in the $1,500 buy-in Event #64: $888 No-Limit Hold'em – Crazy Eights, finishing 1089th.
Final table results
1. Susan Faber – $ 121,161
2. Rob Stark – $74,785
3. Dean Yoon – $53,887
4. Chris Canan – $34,248
5. Taylor Carroll – $28,897
6. Jordan Knackstedt – $21,510
7. Jose Annaloro – $16,190
8. Kulwant Singh – $12,323
9. Taehyung Kim – $9,486
Three stars who foraged deep into this labyrinth before running out of food and oxygen were bracelet winners, Ben Yu (42nd), Arkady Tsinis (60th), and Robert Cheung (117th).
Jeremy Saderne wins Event #69: $1,000 Mini Main Event
Susan Faber earned the title of 'The First Female to Win an Open Event at the 2019 WSOP," only because Lula Taylor failed to lock up the win when heads-up against Jeremy Saderne.
Taylor was the star of the show as Event #69: $1,000 Mini Main Event attracted 5,521 entrants and $4,968,900 in prize money. There were seven different nationalities present at the final table, including former bracelet winner, Andres Korn, but it was Taylor who was a sheer tour de force from the moment she finished on top of the Day 1 chip counts.
The man who stopped Taylor from going all the way was Saderne. The Frenchman, who was making his sixth cash of the series, picked up aces twice in the final throes of this thing, once to eliminate Korn in the third place (AA>55), and then he used them to pierce the heart of Taylor (AA>QT).
It's Saderne's first tournament victory, and the $628,654 he secured for first place was his best score by an elephant's trunk, shattering his previous best of $45,510 for finishing 7/203 in a $5,000 No-Limit Hold'em event at the Merit Crystal Cove in Kyrenia, a few weeks shy of his trip to Vegas.
Final table results
1. Jeremy Saderne – $628,654
2. Lula Taylor – $388,284
3. Andres Korn – $287,219
4. Yi Ma – $214,047
5. Koji Takagi – $160,715
6. Stefan Widmer – $121,586
7. Philip Gildea – $92,686
8. Ben Alloggio – $71,199
9. James Stewart – $55,188
Three other king's of the jungle who came close to reaching the madness of this zoo was Jeff Madsen (14th), James Dempsey (29th) and Blair Hinkle (33rd).