Gold bracelet wins at the World Series of Poker for Femi Fashakin, Jeremy Pekarek and Scott Clements.
Three World Series of Poker (WSOP) bracelet events to catch up on with only three people avoided the Salvadore Dali drooping clockface.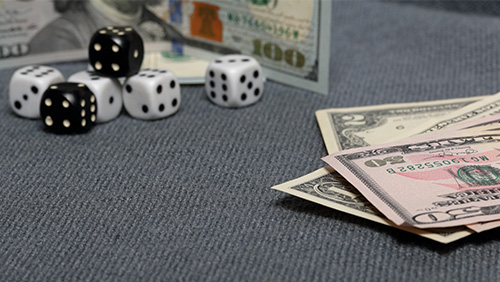 First up, the record-breaking Event #3: BIG 50 $500 No-Limit Hold'em, and the fabulously named Femi Fashakin conquered the 28,371-entrant field to take down the $5m GTD, $1m GTD to the winner, one-of-a-kind event.
For four days, opponents blasted so many arrows into Fashakin that he looked like a spiny sea urchin, but his leaks were never severe enough to see him drop to the bottom of the ocean with all the other dead fish.
Remarkably, it's the first tournament that Fashakin has ever won, and it's worth recognising that World Poker Tour (WPT) Champion, Morten Christensen apart, the small buy-in event designed to give the amateurs a shot at life-changing money for a small investment worked like a charm, as none of the final tablists arrived coated in stars and stripes.
Final Table Results
1. Femi Fashakin – $1,147,449
2. Paul Cullen – $709,183
3. Rafi Elharar – $534,574
4. Nick Chow – $405,132
5. Walter Atwood – $308,701
6. Daniel Ghobrial – $236,508
7. Adrian Curry – $182,192
8. Morten Christensen – $141,126
9. David Rasmussen – $109,922
Three other Olympic poker stars who ran deep in this one included the bracelet winner, Diogo Veiga (17th), five-time bracelet winner, Allen Cunningham (47th), and the experienced Danny Wong (64th).
Jeremy Pekarek wins Event #9: $600 No-Limit Hold'em DeepStack
Event #9: $600 No-Limit Hold'em DeepStack was another event earmarked for the amateurs, and after three days of action, 6,151-entrants became nine, and you'll be hard-pressed to name any of them – another victory for the ordinary person.
Noomis Jones apart (he finished fourth in a $1,500 Pot-Limit Omaha Hi/Lo event in the 2013 WSOP), all the final table incumbents were more Swatch than Rolex, and Jeremy Pekarek from Sycamore, Illinois bagged the win and $398,281 first prize.
It was Pekarek's fourth live tournament victory, but he had never won anything capable of buying a hip operation until this one. His previous best score also came this year when he finished 2/585 in a $600 No-Limit Hold'em Monster Stack event at The Venetian in February earning $44,252.
Final table results
1. Jeremy Pekarek – $398,281
2. Dan Kuntzman – $245,881
3. Juan Magana – $182,173
4. Benjamin Underwood – $135,959
5. Noomis Jones – $102,216
6. Tan Nguyen – $77,418
7. Paul Jain – $59,075
8. John Skrovan – $45,418
9. David Elet – $35,183
Three more rosy red apples that fell to the ground late in this one were the former Italian Poker Tour (IPT) Main Event winner, Walter Treccarichi (19th), multiple World Series of Poker Circuit (WSOPC) Main Event winner, Sean Yu (36th), and bracelet winner, Joey Weissman (70th).
Scott Clements wins Event #10: $1,500 Dealers Choice
From a pair excelling in front crawl to a player that is the dog's in front crawl, breaststroke, backstroke, doggy-paddling, butterfly, diving and synchronised swimming.
Scott Clements vanquished 470-entrants in Event #10: $1,500 Dealers Choice to win his third bracelet, meaning he now has enough to leave each of his children should he be felled by a paper mache Blue Whale during a tour of the Natural History Museum.
'Scott Clements' is a name you hear aplenty during the WSOP, but it's worth noting that this is his first sliver of gold for 12-years with his previous efforts coming in 2006, beating the legendary Thor Hansen, heads-up, to win a 352-entrant $3,000 Omaha Hi/Lo, and 2007, winning a 576-entrant $1,500 Pot-Limit Omaha bracelet.
It was Clement's 22nd live tournament win, and he's now earned $7.9m in live tournament earnings. The final table included Japan's first bracelet winner, Naoya Kihara, and the mixed game master, Benny Glaser.
While Clements' friends and family began celebrating, Tim McDermott's had to stop him from leaping off the roof of the Rio after adding a runner-up finish to a third and second in last year's festivities.
Final table
1. Scott Clements – $144,957
2. Tim McDermott – $89,567
3. Mike Ross – $58,718
4. Naoya Kihara – $39,377
5. Wes Self – $27,027
6. Benny Glaser – $18,996
Three more superstars that almost proved the fortune tellers right were one of the few people to win a non-bracelet WSOP event, Mike Watson (7th), double bracelet winner, Josh Arieh (10th), and the four-time bracelet winner, Robert Mizrachi (11th).
Comments