The AGEM (Association of Gaming Equipment Manufacturers) Index saw a decline this past March, dropping 2.4% from the previous month and a year-on-year drop of 10.5%. April appears to have been a little better, as the index rose slightly from March, but was still well below April 2018's figures.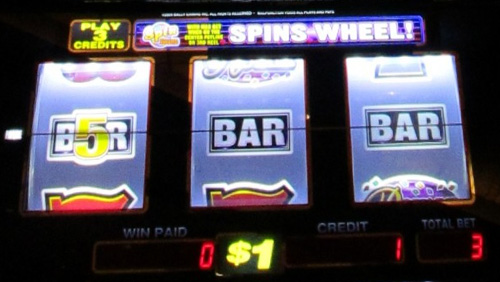 According to the AGEM's report for April, share prices among major casino gaming equipment manufacturers increased 23.89 points to 476.35 points from March to April. This was an increase of 5.3% month-over-month, but a decline of 10.3% year-on-year.
April's results increased faster than indices such as the Dow Jones Industrial Average and the NASDAQ Index. Dow Jones only climbed 2.6% and NASDAQ's list increased by 4.7%. A third, the Standard & Poor's 500, rose by 3.9%.
The increase was attributed mostly to the performance of Aristocrat Leisure Ltd. Its price increased by 6.4%, giving the index an additional 9.8 points. International Game Technology Plc (IGT) enjoyed a stock price increase of 12.6%, which added 5.54 points to the AGEM Index. Of the 14 companies covered by the index, 10 increased and four decreased. Of those that didn't do so well, Agilysys saw its performance decline 9.6% month-over-month and Everi Holdings reported a 2.2% drop.
The index follows the price of each of the covered stocks in U.S. dollars as they stand at the end of each month. The prices are adjusted for dividends and splits and are weighted by market cap. The index's base is 100 points, which was established in 2005. Ten of the stocks are out of the U.S. market, two are out of Australia and one each is out of Taiwan and Japan.
The index is compiled each month by Applied Analysis for AGEM, a group representing global manufacturers of electronic gaming equipment, systems, lotteries and other components.
The AGEM is made up of 170 companies in 22 countries. In addition to Aristocrat and IGT, some of the other notable members include Ainsworth Game Technology, Novomatic Group, Scientific Games, Sega Sammy, BetConstruct, 3M Touch Systems, Interblock USA and more. It is a non-profit association that helps the industry through political action, regulatory influence, information distribution and strategic alliances.