In a first for the iGaming industry, iGaming Academy is proud to announce the launch of a suite of eLearning courses designed for the US Sportsbook market.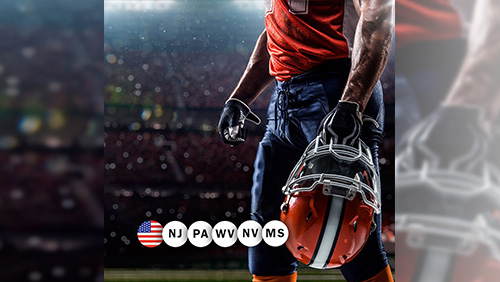 Its headline course in US Online Sportsbook explores the burgeoning multi-state US online sportsbook market and shares key success factors in running a sportsbook online in the USA. Including regulatory information on New Jersey, West Virginia, Mississippi, Pennsylvania and Nevada, the module provides a high-level overview on online sports betting in the US and the key fundamentals that underpin a successful online sportsbook.
iGaming Academy's US Online Sportsbook eLearning suite is completed by a range of US focused eLearning courses on:
▪ Responsible Gaming
▪ Anti-Money Laundering & The Proceeds of Crime
▪ CRM – Customer Relationship Management
▪ Customer Service
All have been tailored towards the US market and together provide essential training for any business building an online sportsbook team, whether they are US companies exploring the subject, or businesses from elsewhere looking to enter the market.
iGaming Academy Managing Direct Jaime Debono commented:
"We are delighted to have launched our new US focussed eLearning offering. At iGaming Academy, we pride ourselves on our ability to tailor our product portfolio to reflect market requirements, so the development of a US focussed eLearning range was a logical step for us.
"We've worked closely with key stakeholders and partners to produce the training range and have received fantastic feedback from the market so far, despite having only launched a few days ago. We are now moving to the next phase with a wider range of US focussed training courses in the pipeline."
About Our US Online Sportsbook Range
Like any of our courses, our new US Sportsbook range can be purchased via our eShop or as part of our full Learning Management System solution. For more information visit igacademy.com or email [email protected]
About iGaming Academy
iGaming Academy provides compliance and skills training courses to the iGaming industry. 30,000+ learners have taken eLearning Courses, Masterclasses and bespoke workshops, and 60+ clients use our LMS Learning Management System to train their teams. Part of The Conexus Group, our training is trusted by leading online gambling and casino businesses and professionals worldwide.
Comments