Asia's top distributor launches stunning new heist game at its VIP ASEAN after-party at Nobu Manila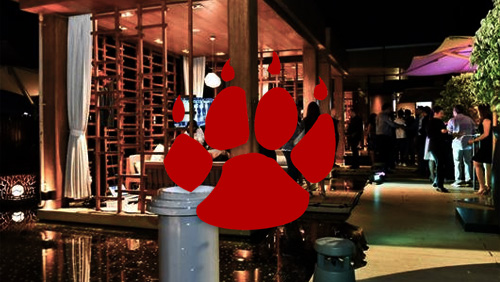 Thursday 28th March 2019 – QTech Games, Asia's number-one games distributor, signed off a successful ASEAN Gaming Summit with the launch of its new in-house game, The Vault, at a VIP after-party held at the prestigious Nobu Manila.
The Vault represents the latest dazzling offering from Snowborn Games, QTech's own game-development studio. The game is premised on the plot of a classic diamond heist, set against the backdrop of some storied Parisian landmarks, where the ultimate goal of the relentless robbers is to steel the prized pink diamond.
Signature Snowborn features – including stunning graphics, immersive soundscapes and engaging gameplay – are each in evidence in The Vault which delivers fresh levels of playability and high-octane adventure to its players.
As Asia's fastest-growing games distributor, QTech Games is constantly innovating the space. While its recent acquisition of Snowborn Games and its quality production line – which also features Portals, launched on limited release in January – shows its commitment to an elite, premium product.
These games are exclusively available via the QTech Games platform, as with all Snowborn's pending releases. The Vault captured the conversations and imaginations of all 100 VIPs in attendance at the chic poolside party, as they competed against each other on the new QTech Tournament Feature for an array of iPads and other rewards.
Markus Nasholm, QTech Games' Global CEO, said: "We're delighted to take the wraps off The Vault, as we continue to break open fresh igaming opportunities for both our partners and their players. And what better way to do it than by cutting a huge pink diamond and throwing a great event for our partners and friends at Nobu, where the reception to the game among VIPs was almost as enthusiastic as the high-kicking thief-themed dancers we hired! And I'm pleased to relate that the ensuing take-up rate from operators has been most encouraging.
"Games such as The Vault and Portals add yet more muscle to QTech Games' burgeoning platform, which is bringing the widest range of online games to Asia, from established industry names to most innovative rising star suppliers. This standout video content adds another aspect to QTech's growing portfolio which allows partners to cater to a diversity of consumer tastes across any Asian territory. Snowborn Games share our passion for pioneering design, underpinned by cutting-edge technology and the finest maths models on the market for engaging gameplay."
The Vault is just the latest offering from QTech Games, whose aim is to ensure its partners continue to supersede and surpass their rivals. To which end, they have also recently rolled out GameFactory, a global gaming studio with the remit to invest in and recruit smaller studios from across the globe.
Nasholm added: "GameFactory is the next step in our bid to become the largest provider of digital entertainment in Asia over the next few years. We are currently very active in this arena, looking to enlist small gaming studios with big ideas that can form part of our developing QTech family."
"Notice how the industry has changed in Asia over the past three years, or how many eyes are presently trained on LatAm and Africa. A flexible platform and an open mind are the only things you must be sure to pack, wherever you're travelling across this ever-changing landscape."
About QTech Games:
QTech Games is the fastest growing game distributor in Asia. Its mission is to find the best online (RNG) games in the world and distribute them to operators in Asia. Mobile games provide the central focus of the company, which is premised on a fully-owned and customised technical platform that affords games providers and operators the fastest, most effortless integration on the market. Through this platform, clients enjoy the best performance and customer support available. QTech Games' goal is to become the largest provider of digital entertainment in Asia by 2021.