3rd February 2020 – QTech Games, Asia's number-one games distributor, has launched with leading live casino provider Ezugi in a breakout deal for the company which completes its definitive product portfolio, establishing QTech Games as a comprehensive one-stop-shop for global operators.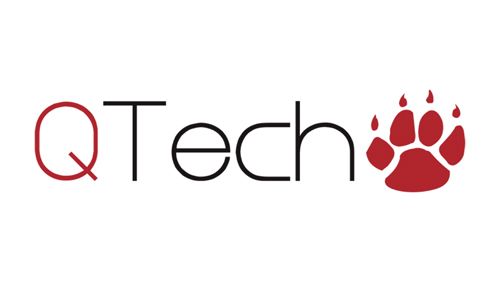 Ezugi already provides high-class mobile live dealer and desktop solutions to digital gambling businesses and brick-and-mortar casinos across international markets, such as Europe, the U.S. and Latin America. Now, though, this agreement with QTech Games' leading platform also expands Ezugi's geographic reach still further, opening up Asia's array of both established and emerging markets for accelerated growth.
Ezugi's state-of-the-art live studio delivers an unrivalled immersive experience for players, who can now enjoy these engaging, real-time table games (from classics like blackjack, roulette, baccarat and three-card poker to regional favourites such as India's Andar Bahar) via the flexible QTech platform which offers the fastest integration on the market.
As the fastest-growing distributor in Asia over the past few years, QTech's platform boasts the broadest gaming portfolio around, localised for each region, with native mobile apps, powerful reporting and marketing tools, and 24/7 local-language support.
QTech Games CEO, Markus Nasholm, said: "We're thrilled to have signed this agreement with Ezugi, whose games need no introduction and are always raising the bar for cutting-edge, mobile and web live dealer gaming. Even from a soft launch in December, the response from our network of operator partners was both immediate and universal.
"It's a real milestone moment for QTech to have finalised a definitive product set with this latest key addition to our platform. And together, we are planning to add some more exciting products over the next few months, which we intend to unveil for our flagship QTech Games Party around ICE Asia (8-9 June) at our home hub in Manila."
Ezugi added: "It's fantastic for us to put the final piece in place on the QTech Games jigsaw, and we look forward to their platform taking our games to new, untapped audiences across emerging markets. Ezugi's unwavering dedication to delivering engaging live-player experiences affords customers, who love these games, the visceral thrill of playing in a real-world casino, while QTech's peerless Asian knowledge made them the perfect partner for us. Just take Ezugi's novel spin on a traditional Indian favourite with our Andar Bahar card game, delivered in both English and Hindi. QTech understands that there's no chance of cracking emerging markets without delivering the best localised games that truly connect with unique cultural appetites."
About QTech Games:
QTech Games is the fastest growing game distributor in Asia. Its mission is to find the best online (RNG) games in the world and distribute them to operators in Asia. Mobile games provide the central focus of the company, which is premised on a fully-owned and customised technical platform that affords games providers and operators the fastest, most effortless integration on the market. Through this platform, clients enjoy the best performance and customer support available. QTech Games' goal is to become the largest provider of digital entertainment in Asia by 2022.
About Ezugi:
Founded in 2012 by gaming industry veterans, Ezugi provides cutting edge, mobile and web live dealer gaming, retention and distribution solutions to online operators, land-based casinos and betting shops. As a next-generation live dealer casino platform, our goal is to create the most modern and engaging environment for our users. Since its establishment, Ezugi has managed to grow itself into a powerhouse, operating 9 studios with 20 games, partnering with more than 300 operators spanning the globe.