Interblock DD, a supplier of electronic casino table games, has a new man leading the charge for its Asia Pacific operations. The company announced that it has promoted Michael Hu, the former Interblock Asia VP, to the position of president, extending his 15-year tenure with the company.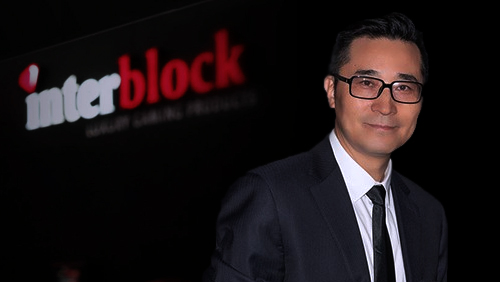 In a press release from yesterday, Interblock stated, Michael has been an integral part of developing the Asia-Pacific region for Interblock and has done so with great success." The firm added, "When Michael joined Interblock 15 years ago he opened the Asia branch and since then has brought the company's footprint to over 7000 stations. He has solidified Interblock as the ETG market leader with a dominant position in Asia."
Interblock has been working to expand its reach in Macau and, late last year, installed its first multi-game machines in the city. It has already been active in expanding to other areas around Asia and has launched installations in the Philippines, Vietnam and South Korea over the past year.
The company's CEO, John Connelly, said in a statement included in the press release that Hu's promotion was "a reflection of his proven track record of anticipating needs and exceeding expectations as well as his unique expertise in the region and in the gaming sector." He further asserted, "We are confident that Michael will continue to support the growth [of] our business and we are extremely proud to have him as part of the Interblock team."
Hu will participate in a panel at the ASEAN (Association of Southeast Asian Nations) Gaming Summit, which will run March 19-21. The summit, among other topics, will focus on electronic table games, with Hu being able to share his "extensive and unique knowledge" on the subject.
This will be the third consecutive year for the ASEAN Gaming Summit and it will be held once again at the Conrad Manila. The event brings together high-ranking executives from both the land-based and online gaming industries, prepared to discuss casino technology, gaming innovation and network expansion.
Interblock develops and supplies luxury electronic table games. It currently offers its services and products in over 220 global jurisdictions and offers a range of fully automated and semi-automated games, as well as video gaming solutions.