Partnership releases its first game 'Year of the Dog'
Hong Kong, 11 February 2019: D-Tech, the new independent games studio building Asian themed games, is excited to announce the release of 'Year of the Dog', the first of its games to be released in partnership with Leander Games.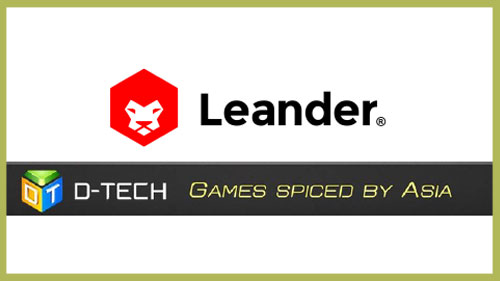 D-Tech is committed to developing games that are custom-built to satisfy the unique demands of Asian players, and this new partnership with Leander means DTech's games will be available to all of Leander's Operators.
Harmen Brenninkmeijer, CEO of D-Tech commented: "We are very excited to sign this deal to build and distribute our games via Leander's platform.
"We incorporated D-Tech with an objective. To build localized games for Asian players around the world. Our Hong Kong-based team of experienced game designers and artists are creating amazing games and doing an incredible job for our partners and clients.
"We are thrilled to see Year of the Dog live across Leander's network and look forward to releasing many more games in the future."
In love with the games
Steven Matsell, CEO of Leander Games, added: "Asian-themed games are popular around the globe and we have seen a particular surge in interest in Europe with dedicated tabs within the casino offering.
"Being based in Asia D-Tech offer a unique, localised feel to their games which players will feel and love. We are excited to be working with the D-Tech team and know their games will be successful."
About D-Tech
D-Tech is a new game studio with a long and successful pedigree; based in Hong Kong with local teams that understand the requirements of Asian players. D-Tech has a highly experienced international management team and strong industry backing through an agreement with one of the largest gambling companies in the world. Using proven math models with an original approach, D-Tech builds games for third party clients in both online and land-based verticals in addition to its own games for distribution to its core player demographic. Combining its international
experience with local knowledge, D-Tech provides a cost-effective turnkey frontend game development service, delivering innovative concepts, original math, enriching sound and a cutting-edge mobile interface.
About Leander Games
Leander Games is an independent gaming company whose mission is to deliver innovative game content to market more quickly than other solutions. It is accredited and licensed by both the UK Gambling Commission and the Alderney Gaming Control Commission and has the Security Audit ISO 27001. The platform runs with 30+ languages and ISO 4217 currencies. Partner games are aggregated to provide operators with the best and most innovative games.