Melbourne, Australia, 29 January 2019: Technology and data provider Genius Tech Group (GTG) is excited to announce it has partnered with DraftKings to launch the world's largest-ever Squares game ahead of Super Bowl LIII.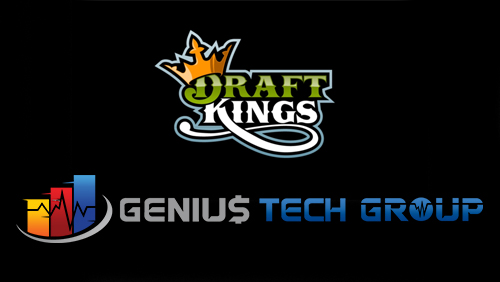 The free-to-play game is based on the Squares game concept familiar to American Football parties with contestants not requiring any betting knowledge to participate.
Contestants pick squares from a grid randomly numbered from 0-9 whereby the numbers relate to the last digit of the score for each team at the end of each quarter. If the numbers of a cell match the final digit of a team's score at the end of a quarter, that is the winning square.
GTG has been working with the DraftKings sportsbook since August when the operator began offering GTG's flagship iSport Genius data product.
Engagement and player acquisition
The Genius Games division has been a successful element of GTG's expansion, bringing with it a focus on engagement and acquisition.
The free-to-play Squares game has already been deployed across DraftKings' fantasy and sportsbook platforms.
Nathan Rothschild, co-founder and partner at Genius Tech Group, said: "We are very pleased to have secured another deal with DraftKings."
"We have already built a successful relationship through our iSport Genius product, and this is a further investment in our partnership. DraftKings is a truly innovative group and they understand the potential of our free-to-play games to deliver mass acquisition."
Contact:
Nathan Rothschild
Co-founder and partner
[email protected]
Melbourne-based Genius Tech Group was formed by founders Nathan Rothschild (head of strategy), Brett Cosgriff (head of content) and Jared Hopping (head of product). It specialises in the development of new technology, games and data analytics. Genius Tech Group has staff in Asia, Europe and the Middle East and is backed by venture capital firm Regentbay Investments.