Esports betting startup Luckbox has appointed Frida Ericksson as Director of Operations.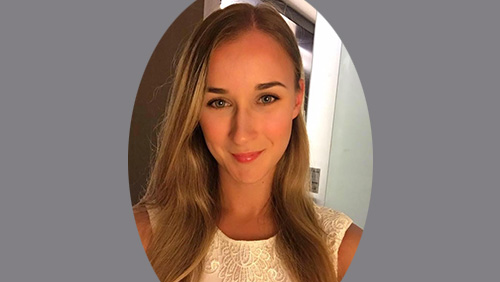 Frida has joined the Isle of Man-based business from Pinnacle and takes on a wide-ranging role, overseeing responsible gambling, security, fraud prevention, verification, payments and customer support.
Frida, whose career started with Betsson Group in Malta, is a certified anti-money-laundering specialist.
She said: "I was amazed by the enthusiasm I felt when having my initial conversations with Luckbox and I decided that this was a company I want to be a part of. The passion for esports is truly in the DNA of Luckbox.
"Being part of building what I believe will be a world class esports betting platform sounds like an amazing adventure and opportunity.
"My role will be pretty broad and will involve several aspects of customer interactions: security, fraud, verifications, payments, customer support and tools for all these areas. My aim is to ensure a smooth payments and verification flow together with a world-class customer support.
Preparing for launch in early 2019, Luckbox will be a highly innovative betting platform that will allow users to bet on esports.
In August this year it became the first cryptocurrency-supported esports project to be awarded a full licence under the Online Gambling Regulation Act (OGRA), issued by the Gaming Supervision Commission.
Frida is the latest key appointment for Luckbox this month after the arrival of Aleksandar Dimitrov  as Head of Product — Sportsbook.
Luckbox's Chief Operating Officer Quentin Martin said: "I'm delighted to welcome Frida to the company. Having someone with her experience and talent working on such key areas of our infrastructure will be crucial in driving Luckbox forward.
"Frida has proven track record in the industry, working with renowned operators and her recruitment is a real coup for us."
About Luckbox
Luckbox was founded by former PokerStars colleagues Lars Lien and Mike Stevens and was supported by cryptocurrency contributors via a crowdsale in April 2018.
Preparing for launch in 2019, it is being built by a team combining vast experience in the igaming industry and a passion for esports to offer players unique and highly social platform to engage with their favourite games, including CSGO, Dota 2 and League of Legends.
Real Time Games Holding Limited – the company behind the Luckbox brand – now holds a full licence under the Online Gambling Regulation Act (OGRA), issued by the Gaming Supervision Commission.
Contacts
Luckbox – James McMath  +447811608930