Most people would think that 55 years of age is "too old" to start a new life. Fortunately for Kevin Lott, he doesn't listen. Lott, less than two months ago, did something that most people would find unthinkable and, perhaps, a tad crazy. He quit his job—the same job he had held for 31 years—and sold his house to chase his dream of becoming a full-time poker player. So far, the decision has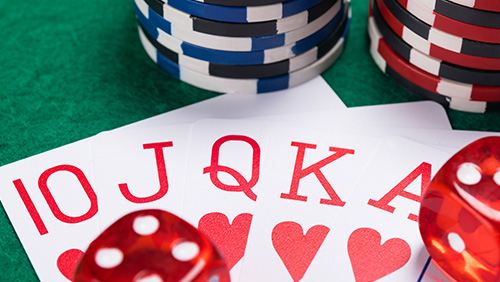 proven to be the correct one.
Lott isn't a novice poker player. He's been on the circuit for a couple of years and, since July 2017, had accumulated over $110,000, according to Hendon Mob. His best live cash came at the $1,100 NLHE Arizona State Poker Championship last year, where he took home $97,233 for his fifth-place finish.
Lott has now added another $11,826 to his bankroll, courtesy of the players at the $400 NLHE Big Blind Ante event, event #3, at the WSOP Planet Hollywood. He took first place in the tournament, including his first gold ring as a nice little addition. It was his second WSOP career cash.
Lott is from Utah but, after making the drastic life change, moved to Las Vegas so he could do the one thing he wants to do—play poker. He has been busy in tournaments at the Aria, but doesn't have much experience at the WSOP, a handicap that will almost definitely be overcome going forward.
Event #3 attracted 128 players, more than enough to cover the guarantee. As Day 2 got underway, only eight players remained and Lott was able to emerge victorious in under two hours. He had begun the day second in chips and improved early in the action after taking a huge pot against the then-chip leader. From there, he played smart and held onto his lead.
Lott eventually found himself in the final heads-up battle against Jim Pifer. Pifer, another quinquagenarian, would have to settle for second place and $7,310.
The eventual winner plans on taking his winnings and reinvesting them to participate in more tournaments during the WSOPC Planet Hollywood series. He said that he will definitely play in the Seniors event coming up this weekend and might decide to take his chance at the $1,700 Main Event with at least $500,000 in prize money up for grabs.