A Macau-based company headed by former Jimei International CEO Kennis Wong is part of a project to raise $1 billion through an initial coin offering (ICO), to fund a blockchain-powered casino gaming club.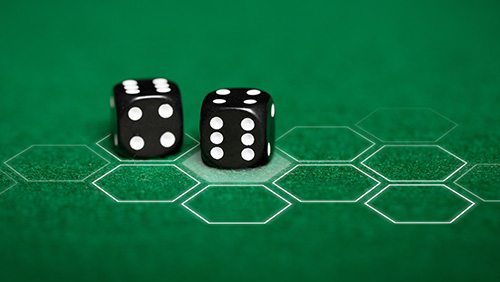 De Club International Company Limited of Macau, in a whitepaper posted on its website, said it hoped to make "lengthy and costly payment processing between fiat currencies and chips, as well as the general lack of trust in the casino gaming industry… a thing of the past."
According to De Club's plan, a Malta-based company called Wide Rich Global Company Limited will issue 20 billion 'DEC' tokens, which will fund the acquisition of De Club, which then will "acquire a Macau junket promoter license and several land-based casinos," not limited to those in Macau. 35.5% of the funds raised will be for such casino acquisitions and licensing.
The company explained that DEC will be a cash-backed token and be convertible to various fiat currencies. "DEC and its associated stablecoins will fuel the first ever online casino that has seamless integration to land-based casinos. The prototype of tokenized online casino is expected to roll out in early 2019," the whitepaper read. The pre-sale for the tokens begins November 15.
Although DEC is said to be "based on Ethereum and conforming to ERC-20 standard," De Club said it will look at alternatives "if Ethereum network congestion drags the speed of transactions to an unbearable degree." Bitcoin Cash (BCH) is one cryptocurrency on which tokenization is being explored by blockchain research and development firm nChain.
The DEC App is planned to allow for token holders to host their own games online. "We will design a dedicated mechanism so that DEC holders can crowdfund through smart contracts and earn money from these regulated and licensed table games as hosts," the whitepaper read.
Before end-2020, De Club hopes to acquire an offshore bank "so that we can have an even more streamlined fiat currencies payment network within the DEC ecosystem."
Wong resigned from Jimei International, now known as Starlight Culture Entertainment Group Ltd, in 2016, due to "other business engagements," according to a statement from the junket operator.