The Tigre de Cristal in Russia needs more room. In speaking with GGRAsia, the company's Chief Operating Officer, Stylianos Tsifetakis, said that the casino resort plans on adding more villas and apartments next summer in order to handle an increase in hotel guests. The expansion will take place prior to the launch of the resort's second phase.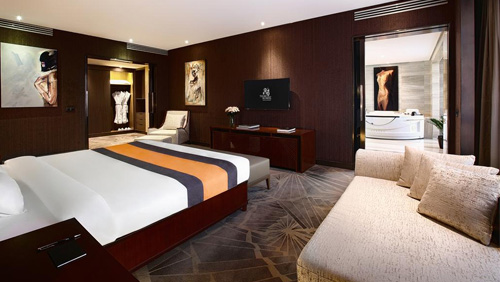 In an interview with GGRAsia held at the resort, which is located in the Primorye Integrated Entertainment Zone (PRIE), Tsifetakis asserted, "By next summer, we plan to build new rooms and a small restaurant, right next to the existing property." He added, "We plan to build about eight villas, and approximately 20 to 22 serviced apartments [by next summer]. This expansion would allow us to accommodate about 90 people."
Tigre Cristal is being developed in part by Summit Ascent Holdings Ltd., a Hong Kong-listed firm. It is the only casino resort currently open in the PRIE, which was created to be a casino development zone. It is located around 31 miles from Vladivostok, a Russian seaport city located on the Pacific Ocean.
Despite a lack of greater infrastructure, the PRIE has received a lot of attention from travelers. Tsifetakis said that the additional rooms would help overcome a current shortage of room capacity in the area, an issue that will be also addressed with the completion of the second phase of the resort.
Tsifetakis further explained in the interview, "One of the biggest challenges we face nowadays is the lack of room capacity, and we have made plans to expand [our room inventory] by next summer and we are progressing very well with the design of phase two [of Tigre de Cristal]…The first stage of phase two is going to be an investment of US$250 million to US$300 million, and we plan to add 300 rooms, another gaming venue, conference space and restaurants, and a large shopping mall, taking into consideration that Vladivostok will become a duty-free zone within Russia."
According to the executive, the first stage of phase two is expected to open during the second half of 2020, but could be delayed until 2021. That stage had initially been expected to launch sometime next year.
Asserts Tsifetakis, "We would like to see an increase in hotel rooms, not only in here [the integrated resort area] but also in Vladivostok. That will still take a couple of years…I've read in the news, that more than 2 million people have visited Vladivostok in the first eight months of 2018, an increase of 21 percent [year-on-year], which is very encouraging to the local industry."
Comments