Mark Buser has joined esports betting start-up Luckbox as Business Intelligence consultant.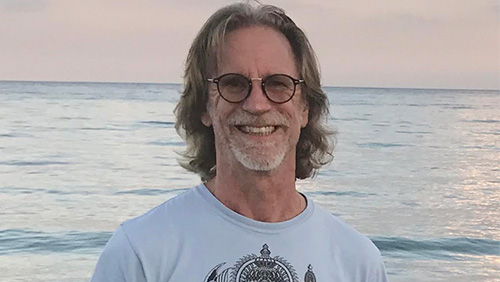 Buser will work to build and implement Luckbox's BI and customer relationship management infrastructure, which will allow the company to better understand and engage with players.
He has helped build and grow brands including Idle Games, Gamiana Digital and PokerStars, where Luckbox CMO Vadim Soloveychik and COO Quentin Martin were colleagues.
Buser was instrumental in building out the BI tools used at Idle Games for their flagship Idle Worship and applied the lessons learned to the highly acclaimed Fresh Deck Poker.
At PokerStars, he introduced free-to-play business intelligence methodologies to significantly improve revenue for their social, play money and real money offerings. Since leaving PokerStars, he has worked with at least a half dozen companies to improve their user insight and revenue.
He said: "Almost every company that I've seen so far had BI as an afterthought. It is almost always pushed to the end of development. Putting in the business intelligence infrastructure was an afterthought and not baking it into the product can be very painful.
"For me the fun part is to set it up and get it done right.
"You can't run a game without BI. You can get lucky and have an idea that works but you don't know why. In the modern world, you really have to know how to spend your money — your ad money — correctly. To do that, you need good business intelligence.
"I'm here to validate assumptions and optimise the system. To do that, I need to get numbers, verify that they are accurate and then optimise them."
Buser, 62, grew up in Silicon Valley, is a fluent Russian speaker and now lives in Florida.
He was an early investor in Playdom, which was founded by a college friend. The company was sold to Disney in a $670m deal in 2010, after which Mark moved full-time into gaming having previously worked as a rocket engineer for 30 years.
Buser worked on the demilitarisation of solid rocket engines in Russia for Pratt & Whitney Rocketdyne, before becoming Director of Advanced Programs, where he worked with a premier rocket engine developer in Russia to design next-generation turbomachinery for future missions to Mars.
He said: "I'm asked all the the time about the connection between gaming and rockets. In reality, they're actually the same. In gaming, you're optimising all of these variables, some of which are rapidly changing, some are slowly changing.
'You're optimising them for one figure of merit. In a rocket engine, you are optimising for ISP (specific impulse). In gaming, you're optimising for player enjoyment, which equals success for a company."
Soloveychik said: "I know from Mark's work previously he will be a fantastic asset for Luckbox.
"He has a brilliant mind and his gift and passion for numbers and business intelligence will help our company not only in being a highly efficient business but in delivering the best possible experience to our players."
About Luckbox
Luckbox was founded by former PokerStars colleagues Lars Lien and Mike Stevens and was supported by cryptocurrency contributors via a crowdsale earlier this year.
Preparing for launch in 2019, it is being built by a team combining vast experience in the igaming industry and a passion for esports to offer players unique and highly social platform to engage with their favourite games, including CSGO, Dota 2 and League of Legends.
Real Time Games Holding Limited – the company behind the Luckbox brand – now holds a full licence under the Online Gambling Regulation Act (OGRA), issued by the Gaming Supervision Commission.
More information: In-depth interview with Mark Buser
Contact: [email protected]