Gibraltar, 6th July 2018 – BetVictor, one of Europe's leading online gaming companies, today announces the launch of its in-house developed Real-Time Automated Marketing Platform – RAMP. This first in market solution, designed to provide a seamless tool to foster interaction with customers more effectively and in real-time, enables consumers to receive personalised campaigns and promotions through email, SMS, push notification and other communication channels.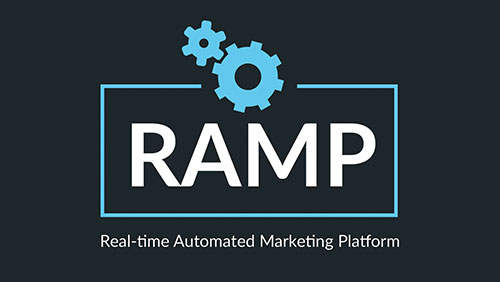 With its new marketing automation platform, BetVictor can analyse their customer trends and behaviour to create tailored campaigns and promotions suited to them via a single interface. As one of the most intuitive marketing tools in the industry, RAMP has the ability to create cross-channel campaigns in all languages and in a fully automated way within seconds.
According to new research by Bluecore, 40 percent of customers who receive communications showcasing relevant products are more likely to read them.
Head of Retention at BetVictor, Leo Judkins commented: "Today, more than ever, customers receive dozens of emails, push notifications, and texts from companies attempting to sell products that aren't always relevant to them. At BetVictor, by leveraging our own predictive modelling capabilities, we're able to target our customers with eye-catching offers and campaigns that are of their interest."
"Our innovative and intuitive marketing platform, RAMP, further enhances and simplifies two-way engagement between our teams and our customers, providing them with an enriched experience" added Judkins.
BetVictor's self-sufficient marketing platform powers all end-to-end communications for the business' recently launched 'The Million Pound Bet' promotion, sending real-time campaigns to customers as they move in the leader board. 
For more information about RAMP contact media@betvictor.com. 
About BetVictor
BetVictor is one of Europe's leading online gaming companies. Its focus is to offer customers a simple, intuitive and personal betting experience. Digitally data-led, BetVictor provides in-house technologies and product development capabilities enabling the company to build successful partnerships. With customers in more than 150 countries, with over 400 employees, BetVictor is an established innovator in the gaming industry.
BetVictor is the Official Principle Partner of Liverpool Football Club since 2016 and the headline sponsor of Cheltenham's November Meeting including the feature BetVictor Gold Cup.
Established in 1946, Michael Tabor acquired sole-ownership of BetVictor in 2014 having previously been a major shareholder in the business. BetVictor headquarters in Gibraltar with tech hubs in London and Budapest. For more information, follow BetVictor  on Facebook, Twitter and Instagram.
To learn more about BetVictor visit us on LinkedIn.
For enquiries, please contact:
Alexandra Santos
Communications Manager, BetVictor
Alexandra.Santos@betvictor.com / +350 200 061 56
Comments