WSOP.com are going to hit the new tri-state online poker network hard with news of $15m in guarantees spread between May and September, a new flagship Sunday event featuring $100k in guaranteed prizes and much more.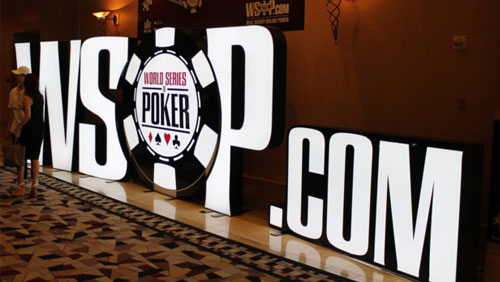 Ok, let's do this the hard way.
If crusty American lawmakers don't create a federal agreement for US-based citizens to play poker on legal and fully regulated online poker sites, the job gets done state-by-state.
All of this means that by the time we've become an interplanetary species there will no 'America' to play online poker in, but let's not allow that minor triviality to spoil the splendid news released by the World Series of Poker (WSOP) yesterday.
Following on from New Jersey's October 2017 decision to enter into a tri-state online poker pact with Nevada and Delaware, the most iconic brand in the world of poker has whetted the appetite with a glimpse into the WSOP.com's tri-state online promotion – The Pot Got Bigger. 
The WSOP Pot Got Bigger 
In an email received from the delectable Seth Palansky, Vice President of Corporate Communications for the WSOP, I have learned that WSOP.com will offer players $15m in guarantees spread between May 1 and sometime in September.
Palansky urges people to pre-register for an account on the shared liquidity network as soon as possible so you can pick up the most suitable online names like Monster Dong and Solid Penis. You can begin pre-registering from April 24 and can do so from anywhere in the world (you have to be within state borders to play, of course).
At the time of writing, the WSOP is the only company to announce detailed plans to take advantage of the new network. WSOP is the operator in Nevada and New Jersey.  888Poker manages the Delaware side of things.
WSOP.com players who have an account in Nevada or Delaware have to migrate to the new platform. The WSOP will enter Nevada based players who do this into a freeroll with the winner securing a $10,000 WSOP Main Event seat. Once they migrate, all of their money, player points and tournament tickets will follow. Existing New Jersey players don't have to lift a finger.
The Sweeteners 
The nitty-gritty of the Pot Got Bigger promotion is still a secret for now, but the WSOP did release some interesting snippets.
WSOP.com has promised $250,000 in Sunday Guarantees including a $100k GTD $320 buy-in Sunday flagship event, 7 pm (ET)/4 pm (PT). It will be the most significant online pot available in the US. Players can qualify in daily freerolls. One event will run daily with a $10k prize pool. $25k & $50k GTD events will also feature.
Players can compete in online bracelet freerolls from May 1 – 14. 24/7 WSOP satellites begin May 1 and end July 13. For the first time in history, players outside of Nevada can compete in online bracelet events. Here is a reminder of those dates:
Sunday, June 3 – 3:30 pm PT – $365 No-Limit Hold'em (unlimited re-entry; 1 day) – Event 10
Friday, June 22 – 3:30 pm PT — $565 6-Handed Pot-Limit Omaha (unlimited re-entry; 1 day) – Event 47
Friday, June 29 – 3:30pm PT — $1,000 No-Limit Hold'em (unlimited re-entry; 1 day) – Event 61
Saturday, June 30 – 3:30 pm PT — $3,200 High Roller No-Limit Hold'em; unlimited re-entry; 1-day Event 63
A new rewards system accompanies the new platform, with players capable of earning up to 32% rake back.
Here are the details.
Player (Monthly) – 0-199 APP's ($0-$99 in rake) = 0% rake back
Bronze (Monthly) – 200-749 APP's ($100-$324 in rake) = 8% rake back
Silver (Monthly) – 750-1,499 APP's ($325-$749 in rake) = 20% rake back
Elite (Monthly) – 1,500-19,999 APP's ($750-$9,999 in rake) = 25% rake back
Champions Club (Annual) – 20,000+ APP's ($10,000+ in rake) = 32% rake back
The WSOP will release further information in the coming months, including more news on the 25 seat scramble due to take place on July 1 offering 25 $10,000 seats into the WSOP Main Event.
Next up, Pennsylvania.
If the Keystone State joins the tri-state poker network the liquidity will almost double.