Today, March 8th, is "International Women's Day" and according to The Telegraph, this day is "a worldwide event that celebrates women's achievements – from the political to the social – while calling for gender equality". International Women's Day has been observed since the early 1900s and "is not affiliated with any one group, but brings together governments, women's organizations, corporations and charities".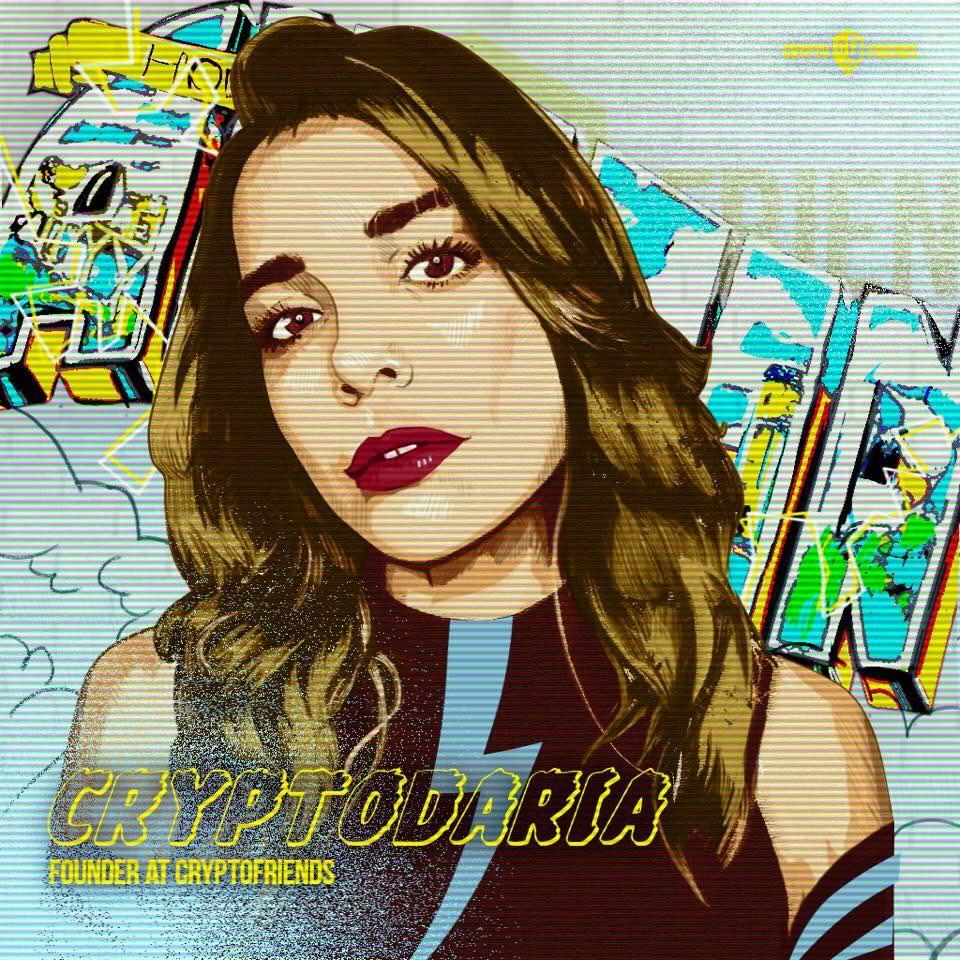 In the spirit of International Women's Day, I wanted to dedicated this week's column to outstanding women in crypto and highlight how the crypto industry is working together to attract more women into the space.  We already know the online gambling industry, although male dominated, is a wonderful industry for women to work and with all the excitement surrounding crypto currencies and blockchain technology, I can't see why the crypto space would be any different.
Daria Arefieva, the CEO and Founder of "CryptoFriends", an organizer of unique blockchain-themed events, comes to crypto from the financial industry and has never looked back.
"My entry into the Crypto ecosystem was in 2016 when I left my previous marketing role in a bank. One of my close friends was working on an exciting project at the time and this was my 'appetiser' moment. From this point onward I was addicted to all things crypto and knew very quickly I would not be returning to the traditional world of financial services", Arefieva shared with CalvinAyre.com.
One of the latest innovations coming out from CryptoFriends is the launch of "New Girls on the Block" at the SXSW Crypto Summit on March 12th, a specialized program of presentations, panels and keynotes delivered by successful females in crypto.
"New Girls On The Block was an idea I came up with to really highlight all the top females in Blockchain, Fintech, Gaming, Marketing, etc. After organising a few events and attending many for the past couple years I noticed a running theme and this was the lack of women representation", Arefieva said.
"Crypto is the hottest industry right now and the adoption rate for young women and women professionals alike is shocking. This is meant to really draw attention to what successful women are in this space already and showcase what they do but, more importantly, to draw in more women. The ecosystem is still very nascent and is perfect to get involved now and help shape how this industry is going to be built", she added.
Without a doubt the crypto industry is on fire at the moment and as a result, there are literally hundreds of crypto-focused conferences and events popping around the world with more to come.  In order to stand out from the others, CryptoFriends prides themselves on offering something unique at their events.
"CryptoFriends is not your traditional events company. We are a 100% crypto based company organising very exclusive, high-end events whilst providing a platform to build 'smart connections'.  Not one of our events is ever the same and to date we have helped other CryptoFriends raise hundreds of millions for their respected businesses", Arefieva explained.
"We always try to add a bit of flair to proceedings so that we're not just another boring tech meet-up. For instance, at our recent event in Singapore we ended the night with the first ever 'crypto concert' by the Russian group, Pompeya, on a stunning rooftop under the stars. Those kind of moments are unforgettable and are the kind of thing that will attract interested, young and creative people into the space. We see our role as creating these experiences and giving great people the platform to show their best side, then it's up to them", she added.
While hosting such events and launching New Girls on the Block is a good start for inspiring talented females into crypto, Arefieva believes its up to the industry as a whole to foster more diversity.
"Many things can be done by the crypto industry to attract more women professionals but at the same time it's the same for any industry vertical in my opinion. The same thing crypto businesses need to do is also what financial services or technology businesses need to do. As long as businesses are making the effort to attract and bring in qualified female professionals that's the most important, but the effort has to be made", she said.
While efforts to grow the female headcount in crypto are finally taking shape, there are already a number of outstanding female role models in the space who are an inspiration to both male and female professionals alike.
"Some of the female leaders in Blockchain that have stood out for me include Blythe Masters, Caitlin Long, and of course Stacy Herbert.
These three women are so very different but have been following their respected careers for so long and to see what they have done for the emerging crypto ecosystem is incredible", Arefieva said.
In order to learn more about opportunities in crypto and to rub shoulders with outstanding professionals such as Masters, Long and Herbert, its essential to network with crypto enthusiasts on a regular basis and attend events focused on this space.
"I warmly invite any women or men who are passionate about blockchain and providing equal opportunities for all in the industry to stop by our event in Austin, Texas on 12th and 13th March. Info is available on our website www.cryptofriends.io", Arefieva shared.
Comments