Designer's unique table game is compelling addition to casino offering
London, 2 March: Probability Jones, the independent UK-based games designer, has completed another important deal with the Hippodrome Casino London to provide its innovative table game Six Shooter.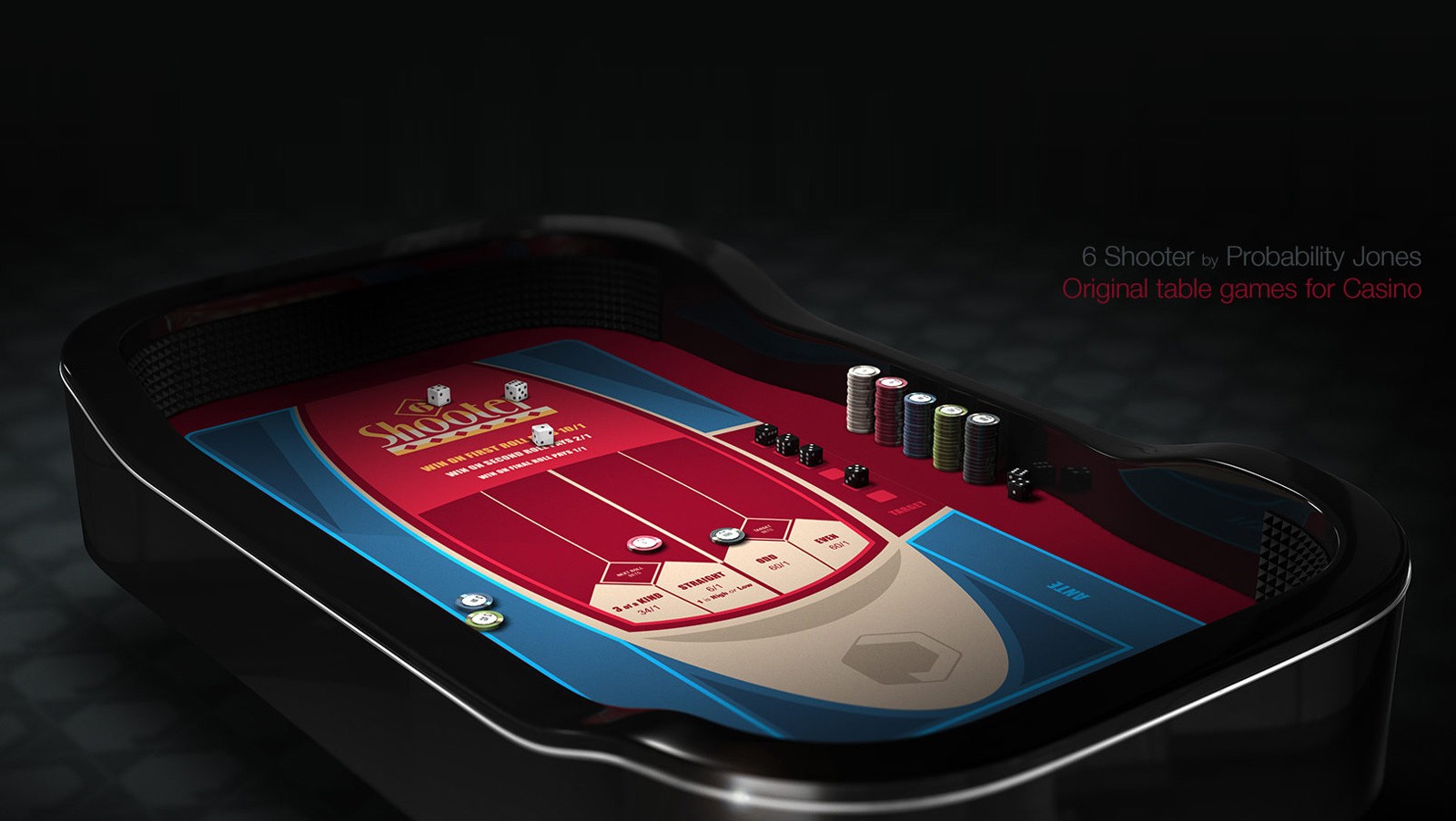 Six Shooter is a unique table dice game where the player takes on the dealer over three rolls of the dice with the pay-out determined by how long it takes the player to eliminate target dice values.
Andrew Ludlow, a Director of Probability Jones, said the deal with the Hippodrome provided a clear affirmation of Six Shooter's appeal.
"New ideas for table games are few and far between but we see it as an area that is underexploited," he said. "Six Shooter meets the criteria of being both original while generating a good playing atmosphere. We are delighted that the Hippodrome has committed to its placement on its casino floor."
The game was added to the Hippodrome's table games offering in February. Simon Thomas, CEO and Chairman of the Hippodrome, said that Six Shooter was exactly the type of game that would appeal to its customer base.
"The Hippodrome is all about bringing a difference to the live casino experience and Six Shooter appealed to us for this very reason," Mr Thomas said. "We have a strong craps game. Six Shooter is great as it is both fun and gives people who don't know craps the chance to get involved in a simpler dice game. A new form of table game is just the kind of innovation we were after. It helps us stand out."
Ludlow added that more was to come from Probability Jones. "We plan to build on Six Shooter's success with more, innovative product releases in the coming months for land-based and online casinos. There's been some really positive and encouraging feedback on the slots and instant-win titles that are currently in development, so the business is looking forward to a strong 2018."
Contact:
David Newstead, Co-founder
Email: [email protected]
About Probability Jones
Probability Jones is a privately-owned games supplier, who designs premium table, slot and instant win games. With a team who has years of experience in gaming and game development, Probability Jones works with a wide range of global partners. To create the game that will feature in the history books of gambling is the company's vision.