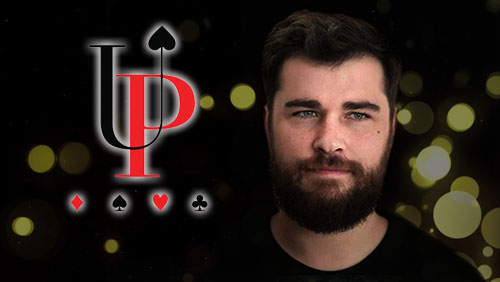 Upswing Poker has added another popular face to its contributors. The popular online poker training site has a wide range of courses led by celebrity poker players available for those looking to get into the game, as well as veterans that just want to fine tune things a little. The site recently introduced a new course, Elite Cash Game Mastery, and called on Andres Artinano to lend his skills and talents to the portal.
Artinano, who is also known as 'educa-p0ker' in online poker circles, isn't a live-game top player, having only pocketed $39,000 in tournaments. However, he has racked up more than $1.1 million playing in high-stakes PokerStars games, and is often the go-to player for training on six-max games. He has been on the poker scene since around 2009, and his best online win was at the 2015 PokerStars Spring Championship of Online Poker where he won the main event for $578,621.
The Elite Cash Game Mastery course is one of the most advanced courses on No-limit poker offered by Upswing. It is designed to teach players how to master six-max games and Artinano is the right man to provide the lessons. The Spanish player is thought to be one of the top three six-max players in the world. Elite Cash targets strategy and performance through its series of videos, and offers insight into the science behind the game. The course consists of four sessions that cover the strategy behind each of the Texas Hold'em parts—the preflop, the flop, the turn and the river. Artinano provides video commentary on specific hands, breaking down strategies behind the decision-making process at each of the parts.
Upswing Poker was founded in 2015 by poker pros Doug Polk and Ryan Fee. It now has eight regular contributors onboard and is considered to be the number one resource for poker training and tips on improving strategy. There are numerous courses available for free, while others require a subscription. Some of the free resources include preflop charts, a flush draw guide, secrets to Pot Limit Omaha and how to crush three-bet pots. In order to take advantage of the Elite Cash Game Mastery course, a $999 fee is necessary.
Comments