Respected esports broadcaster Redeye has signed a groundbreaking deal with a new betting platform.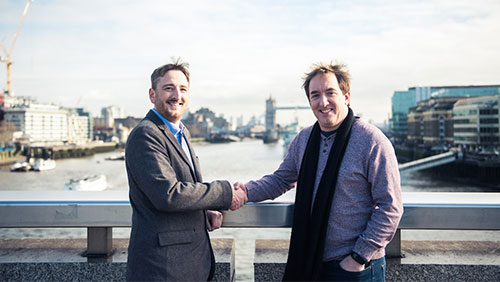 Redeye, real name Paul Chaloner, is among esports' best-known and influential figures, working as a host, presenter and commentator.
He will work with esports betting startup Luckbox as an advisor and brand ambassador.
Luckbox, due to launch this year, is aiming to be a global force in esports betting, focusing on being fully licensed and community driven.
Redeye will be advising Luckbox on its overall strategy, as well as helping to spread the word about the project.
The partnership is Redeye's first with a betting company and the deal is exclusive – Luckbox is the only company in the sector he will work with.
Redeye said: "Luckbox is a really exciting project and I'm delighted to be involved from this early stage.
"The team they have assembled is highly experienced and they are committed to creating a legitimate, and respected platform.
"As esports grows in popularity, it needs professional and credible players to enter the industry to create the best possible experience for fans.
"I'm looking forward to sharing my thoughts and helping shape how Luckbox progresses from this point forward."
Luckbox will allow players to bet on leading esports including League of Legends, Dota 2 and CS:GO in a safe and legal environment.
The team at Luckbox combines decades of gambling industry experience with a passion for esports.
Luckbox CEO Lars Lien said: "We are thrilled to have Paul on board. He is hugely respected in esports and, therefore, is the perfect fit for us.
"We want esports fans to know us as a trustworthy place to engage with their favourite games and working with Paul will help us convey that message.
"Also, we are looking forward to his input into the project, not least the product. No one knows esports like Paul and his contributions to the direction of our business will be invaluable."
A video featuring Redeye discussing the partnership will be available here from 1pm UTC:
Pictures: Paul Chaloner, AKA Redeye, and Luckbox CEO Lars Lien with Paul Chaloner in London.
Contact: James McMath, Luckbox media manager: [email protected]