A look ahead at the ties between Spurs v Arsenal, Chelsea v West Brom, Huddersfield v Bournemouth and Stoke v Brighton as the battle for Champions League places and relegation heats up.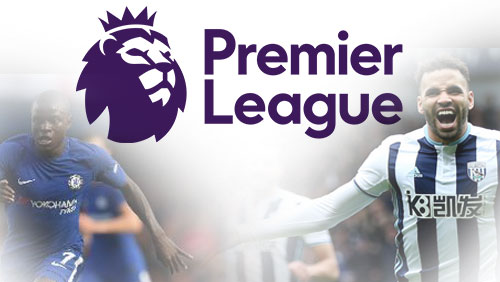 27 weeks into the Premier League season we can make a few solid assumptions. Man City will win the league and qualify for the Champions League. The other three places will go to either Man Utd, Liverpool, Chelsea, Spurs or Arsenal.
At the other end of the table, we will see one of the tightest relegation battles for some time with West Ham, Brighton, Crystal Palace, Southampton, Newcastle, Swansea, Stoke, Huddersfield and West Brom all fighting the little corpse inside their minds telling them they are going down.
All of that means we don't care about Burnley, Leicester, Bournemouth, Everton or Watford. For that quintet, the rest of the season is as pointless as a tobacconist.
So let's begin.
Spurs v Arsenal
Spurs -105
Arsenal +260
Draw +270
What were you doing when you were eight years old?
I was in the bathtub making perfume out of soap, shampoo and urine. I wanted to be Estee Lauder. Harry Kane was playing football at the Arsenal Academy. Kane never became a Gooner. They never saw anything special in the wiry little thing, and Kane has always harboured a grudge, and it shows.
The Premier League's top marksman lines up against Arsenal on Saturday having scored six times against them in his last six appearances. And Kane is on fire scoring his 22nd goal of the season, and his 100th Premier League goal for Spurs in the 2-2 draw at Liverpool last weekend.
Spurs haven't lost since the 4-1 drubbing at the hands of Man City back in December, and they've won their last three at Wembley, scoring nine including the annihilation of Man Utd. But Arsenal always presents a different hurdle. Spurs have only won twice in eleven clashes, but have won two and drawn one of their previous home encounters against their North London rivals.
It promises to be one of the top North London derbies in recent times. Wembley is like a second home for the Gunners, and they arrive with a fresh, slick look. Theo Walcott went to Everton. Replacing him is Henry Mkhitaryan. It's like swapping a Volvo for a Tesla Roadster.
Ok, Pierre-Emerick Aubameyang is no Alexis Sanchez, but his arrival at the Emirates has given the whole club a cymbal like shake, and he was brilliant in the 5-1 thrashing of Everton.
Arsene Wenger's side is five points adrift of a Champions League place, and the Frenchman won't want to do a Jose Mourinho, qualifying via the Europa League backdoor.
My Verdict – a high scoring draw 
Chelsea v West Brom
Chelsea -330
West Brom +800
Draw +400
Chelsea is in a Champions League spot. What more could Roman Abramovich want? Outside of Sir Alex Ferguson's domination, only once has a team successfully defending the Premier League title. Yes, it was Chelsea, but you're talking over a decade ago. No, the best Roman could have hoped for was a berth in Europe's grandest of competitions.
But that doesn't mean Antonio Conte won't pay for his failure to achieve the impossible. After losing to Bournemouth and Watford, back-to-back, each by a three-goal margin, Conte came out and effectively told Abramovich to back him or sack him. The Russian oligarch is keeping his powder dry for now, but should Conte fail to beat the Baggies, that silence will find a wrecking ball meeting it.
But that's a big 'if.'
Even a Chelsea side in revolt against Conte's fatigue-laden training regime will beat West Brom with ease. The Blues may have only won one game in 2018, but West Brom has only won three times all season.
Jay Rodriguez is bang in form. Salomon Rondon looks like an angry bull. Daniel Sturridge is finding his football feet. You suspect the only way Alan Pardew takes anything from this game is if he is bold enough to play all three, but that won't happen. Plus, West Brom hasn't won at Stamford Bridge since 1983.
My verdict – a comfortable Chelsea win
Huddersfield v Bournemouth
Huddersfield +230
Bournemouth +125
Draw +215
Huddersfield is the 8/13 favourites for relegation, and it's not hard to see why. David Wagner's side is dropping down the league like an anchor, losing their last five matches, conceding ten goals and not replying once. Nobody except Swansea has scored fewer goals, and only Stoke have conceded more at the other end.
Wagner will be hoping the bump they received from beating Birmingham in the FA Cup Fourth Round replay follows his side into their clash with Bournemouth on the weekend.
Eddie Howe's side destroyed Huddersfield 4-0 in November, and come into this tie on a seven-game unbeaten streak that has seen them beat both Arsenal and Chelsea. Josh King, Junior Stanislav and Jordan Ibe have been brilliant in recent weeks, and Huddersfield is in trouble if Howe starts with the trident.
My verdict – A comfortable Bournemouth win.
Stoke v Brighton
Stoke +110
Brighton +270
Draw +215
It's early days, but Stoke looks a more solid outfit under Paul Lambert. The former Champions League winner won on his debut against Huddersfield and followed that up with a goalless draw with Watford. The most important aspect of those two games were the clean sheets. Under Mark Hughes, Stoke had conceded more goals than any other Premier League club.
Last weekend, Lambert lost his first match against Bournemouth but was bullish in his post-match conference admitting he had no clue how his side had lost the match. I believe there was a little kidology in his claim, Bournemouth turned it on, but his attitude seems to be reverberating around the pitch.
It will be a tight tie against Brighton. The Seagulls have soared to a mid-table position and are undefeated in their last three games in all competitions including a resounding victory over West Ham last weekend. They also have a place in the Fifth Round of the FA Cup.
My verdict – a low scoring Stoke win.
Here are the rest of the weekend's fixtures and odds courtesy of Bodog.
Fixtures in Full
Spurs (-105) v Arsenal (+260)
Everton (+120) v Crystal Palace (+240
Swansea (+145) v Burnley (+225)
Stoke (+110) v Brighton (+270)
West Ham (+140) v Watford (+190)
Man City (-475) v Leicester City (+1200)
Huddersfield (+230) v Bournemouth (+125)
Newcastle (+450) v Man Utd (-160)
Southampton (+340) v Liverpool (-130)
Chelsea (-330) v West Brom (+800)
Premier League Table
1. Man City – 69
2. Man Utd – 56
3. Liverpool – 51
4. Chelsea – 50
5. Spurs – 49
6. Arsenal – 45
7. Burnley – 36
8. Leicester – 35
9. Bournemouth – 31
10. Everton – 31
11. Watford – 30
12. West Ham – 27
13. Brighton – 27
14. Crystal Palace – 27
15. Southampton – 26
16. Newcastle – 25
17. Swansea – 24
18. Stoke – 24
19. Huddersfield – 24
20. West Brom – 20
Premier League Winning Odds (Courtesy of Bodog)
Man City 1/100
Man Utd 66/1
Premier League Relegation Odds
Huddersfield 8/13
West Brom 8/13
Swansea 11/8
Stoke 13/8
Newcastle 21/10
Brighton 7/2
Comments