Extending a relationship that startedin 2010, World Snooker is delighted  to announce the renewal of their official data partnership with Sportradar.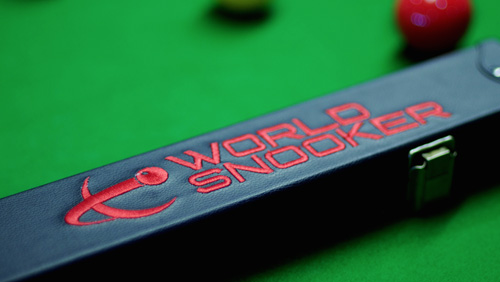 In a multi-year extension signed today, Sportradar, which is the official data partner for a wide range of other major sports right owners around the world, including NFL, NBA, ITF and ESL, will continue to  manage official data from the leading snooker events to reach fans across devices, platforms and countries.
Speaking about the partnership, World Snooker Chairman Barry Hearn said: "We started our relationship with Sportradar back in 2010 and  we have been continually impressed by the way they havebrought  new ideas, growth and value to World Snooker. They have unrivalled quality of product and the best distribution reach in the industry  and they have supported us on a great journey growing the interest and commercial success of the sport. Working with the team in the UK and beyond, we're delighted to continue our tie-up as we head towards our second decade of working together".
Managing Director Group Operations at Sportradar David Lampitt continued: "Snooker continues to grow as a sport with die-hard fans, new and young followers and of course growing fanbases in Asia. We are proud that World Snooker continues to see us as the right partner to help them serve those snooker followers and bring them ever closer to the players, the tournaments and the sport in general".
Betting operators looking to get the fastest and most reliable data on World Snooker tournaments should contact [email protected].
Media, publishers or platforms looking to get the fastest and most reliable data on World Snooker tournaments should contact [email protected].

ABOUT WORLD SNOOKER
World Snooker is the commercial arm of the World Professional Billiards & Snooker Association, the governing body of professional snooker.
It is responsible for running and administrating snooker's professional circuit, including prestigious ranking tournaments such as the World Championship and UK Championship , as well as invitation events such as the Masters.
More information can be found at www.worldsnooker.com
ABOUT SPORTRADAR
Sportradar is the global leader in understanding and leveraging the power of sports data and digital content for its clients around the world. We provide cutting-edge solutions and services to media companies, bookmakers, sports federations and state authorities.
Partnering with the likes of the International Tennis Federation (ITF), the National Football League (NFL) and the National Basketball Association (NBA) as their official data partner, we have provided numerous rights holders with the tools and services to unlock the full power and impact of their data. Besides being a market leading company in the sports betting and media industries, Sportradar also operates a unique Fraud Detection System (FDS) which is relied upon by law enforcement agencies as well as several sports federations, including ESL, the NBA and FIFA.
More than 1,000 businesses in over 80 countries rely on Sportradar's data depth and quality services in their daily business. Headquartered in Switzerland, Sportradar has offices in 34 other cities and employs over 1,800 highly experienced staff worldwide.
More information can be found onwww.sportradar.com.
For further press enquiries:
Alex Inglot
Director of Communications and Public Affairs
Sportradar AG
P: +44 203 695 22 14
e-mail: [email protected]