It's the time of the year once again—time to see some grace under pressure as five new iGaming start-ups vie to become the winner of Clarion Gaming's Startup-up Launchpad competition at the EiG 2017 expo in Berlin.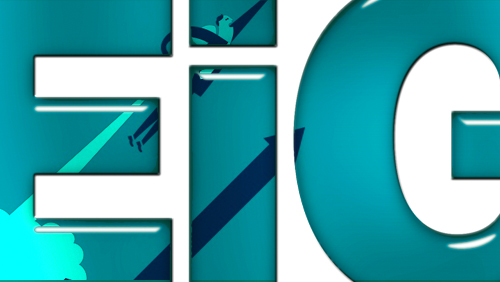 The EiG Start-up Launchpad is known for debuting a number of gaming start-ups in front of top industry decision makers and investors. Since 2009, the competition has been featuring only the most exciting gaming businesses and reflecting the latest trends in the industry.
And this year is no different, with five new start-ups set to take the center stage on Nov. 1, 2017 in Neo 2017 Theatre.
The first finalist is BotGaming, a blockchain powered gambling platform for messenger bots. BotGaming is represented by CEO Kirill Pyrev.
Joining Pyrev on the stage is Daniel Kustelski, whose Chalkline Sports promises "intelligent audience monetisation for mobile sports betting with automated data driven content for higher customer lifetime values."
The third finalist is Contrarian Investments LLC. Owned and represented by Chris Connelly, the U.S. entity wagering platform promises to make Nevada-based sports wagers on behalf of investors, turning sports betting into an asset class.
Another finalist is eSports.com Ltd, represented by co-founder and CEO Philipp Geppert. The start-up describes itself as a one-stop-shop for the eSports interested, combining community with real revenue streams.
Rounding the list is Relex Studios, an HTML5 technology suite that allows users to run Unity 2D games in a mobile browser for RMG, represented by CEO Ngozi Watts.
The start-ups' representatives will be quizzed and judged by a panel composed of Evan Hoff, director of Velo Capital Partners and co-founder of RNG Foundry; Anton Kaszubowski, director and owner of Greenlaw Limited; Paul Barnes, investor and former MD, Intralot Germany; and Tom Murgatroyd, head of product and operations, Sky Betting and Gaming. Melissa Blau, director of iGaming Capital will moderate the competition.
"I have been a judge on the EiG Launchpad for a few years now and it's always interesting to see new approaches to gaming. The industry is often said to lack innovation and the Launchpad has been a driving force in showcasing emerging technologies and ideas. Over the years there have been some really interesting start-ups with investment potential and I'm looking forward to hearing this year's pitches," Hoff said.
EiG will take place at The Arena Berlin from Oct. 30 to Nov. 1. This year's theme is Generation Hybrid, focusing on key challenges and opportunities facing the iGaming industry, including Artificial Intelligence, blockchain and how to engage with Generation Z.
Comments