26th September, 2017 (Tel Aviv) – Data-driven marketing specialist Beehive has agreed a deal that will see white-label casino supplier ProgressPlay migrate to its platform from its previous provider.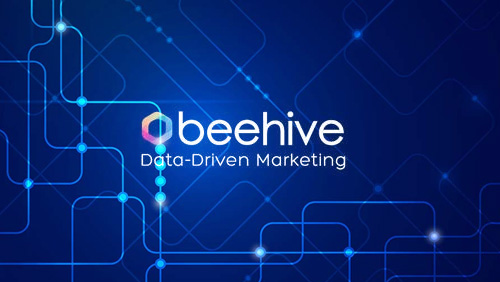 ProgressPlay supplies more than 100 skins with its full turnkey solution, and has opted to integrate the Beehive marketing platform to provide data-driven retention and conversion support.
The migration follows a review of ProgressPlay's marketing function.
Itai Loewenstein, CEO at ProgressPlay, said: "Operators using our white-label casino solution demand the very best in data-driven marketing, so it made sense for us to migrate to the Beehive platform.
"We have been particularly impressed by Beehive commitment to industry-tailored marketing products, and we are excited to see what innovative new features will be added in the coming months.
"The Beehive team has been a pleasure to work with, and we look forward to developing a long and mutually beneficial relationship."
Adi Dagan, founder and CEO of Beehive, added: "It is significant that another large-scale, successful B2B supplier has committed to integrate the Beehive marketing platform.
"We made a strategic commitment to servicing B2B clients, as well as B2C operators, and this latest agreement shows that we are the number one choice for platform providers. Our recent deals further strengthen our position as the industry leader in this field."
Beehive's data-driven marketing platform allows operators and suppliers to analyse, optimise and monetise its customers across the channels.
The platform offers a one-stop-solution for iGaming marketers that dynamically clusters players and then targets them through an omni-channel campaign management engine.
It is proven to boost conversion and retention across online, mobile and retail, and comes with a series of innovative new features including Beehive Canvas, an omni-channel player journey planner and, Beehive Chatbot, which empowers operators to engage with players via Facebook Messenger.
For further information on this release or to arrange an interview please contact [email protected] or + 44 203 586 8266
About Beehive
Beehive is a leading provider of CRM solutions to the iGaming industry. Founded by betting and gaming experts in Tel Aviv in 2010, they provide operators and fellow suppliers with innovative tools to analyse, optimize, and monetize their player bases. The company's unique Labs platform is a sophisticated customer marketing engine that is proven to boost conversion and retention rates across online, mobile and retail channels. It allows users to segment players by behavioural attributes and quickly create multi-channel campaigns to target them with relevant promotions at the optimum time. Their clients include Ladbrokes, Playtech, Microgame, SNAI, NetBet, and Winner.
About ProgressPlay
Since 2012 ProgressPlay has been an industry leading provider of high quality casino content and white label gaming platforms that can be fully tailored to fit all our customers' needs. We offer full turnkey solutions for the online gaming industry, including Operations, CRM, Player Management, Payment Processing and Customer Care services, in order to help maximize the success of our clients' white label brands. We strive to provide only the highest quality cutting-edge gaming platform, along with the know-how and full customer support service for online casino operators in search of a one-stop business solution.
We provide a Real Money gaming platform that runs on all devices so that players can access all our exciting and high quality casino content from anywhere there's an Internet connection, at any time. We offer robust security and privacy solutions and are fully licensed and regulated by the UK Gambling Commission and the Malta Gaming Authority so that your players can play with peace of mind.
Let the ProgressPlay team of specialists help you achieve a successful online casino operation through our expertise. Our experienced and creative casino management team is led by the CEO Itai Lowenstein, who brings with over fourteen years of vast managerial knowhow in various roles within the regulated gaming market. Itai has previously worked with some of the biggest names in the business and his huge volume of experience is a major asset to all of ProgressPlay's partners.