We at CalvinAyre.com are big believers in giving back to the community and we follow in the footsteps of our Founder, Calvin Ayre of the Calvin Ayre Foundation.  Hurricane Irma tore through Barbuda last week and as a long-time resident of Antigua & Barbuda, Calvin's Foundation will be matching all donations towards Barbuda's hurricane relief effort up to $1 million.  Calvin Ayre himself will also be making a separate donation.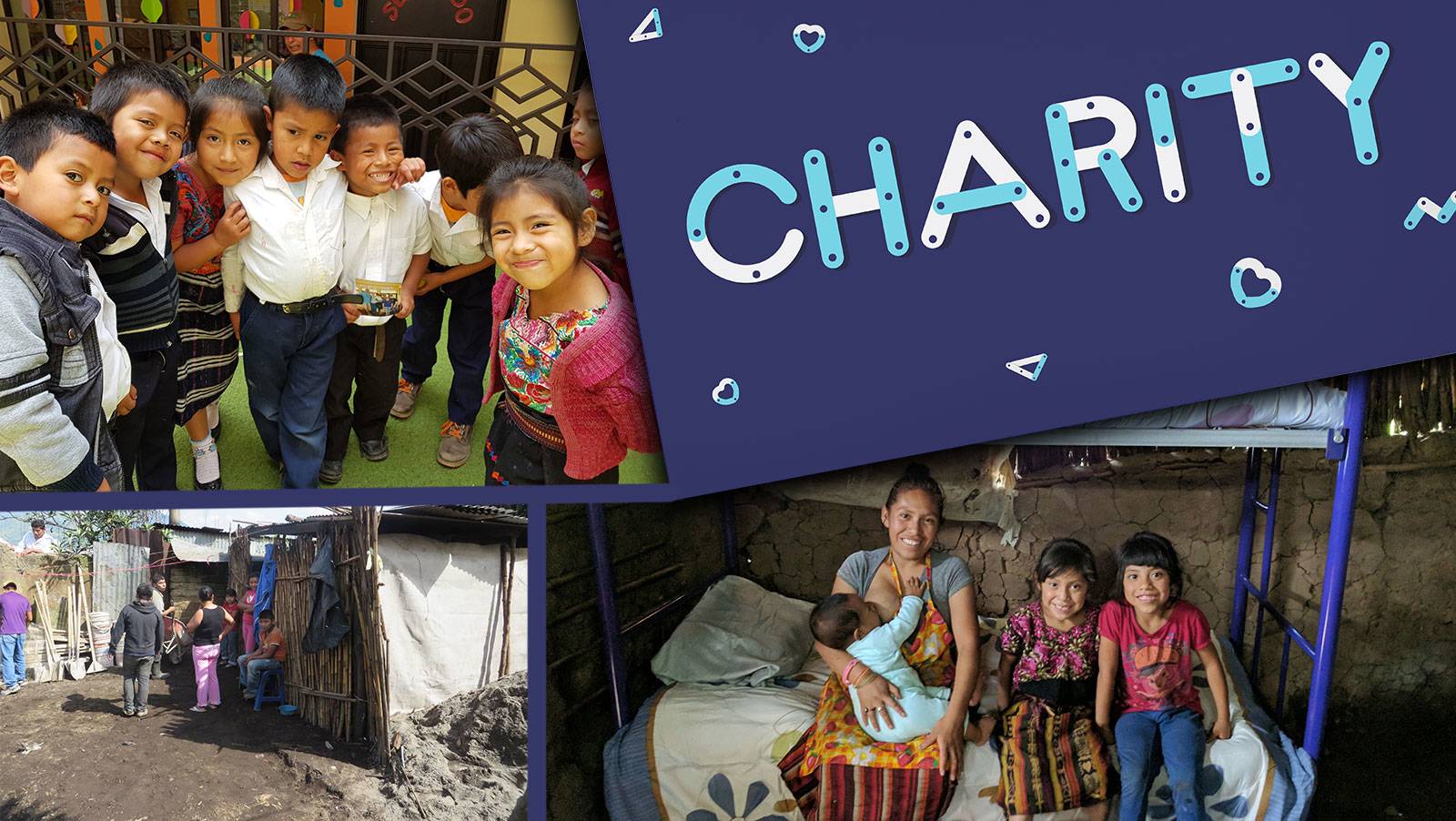 Unfortunately, there are so many people in this world who need relief from natural disasters and a life of poverty in general.  Throughout my time in the gambling industry I've witnessed so much generosity from my peers in the form of donations, corporate social responsibly programs, charity work and more.  Friend and former iGaming industry professional Julia Wild has taken generosity one step further by deciding to dedicate herself full-time to a charity that is close to her heart, From Houses to Homes (FHTH). 
"Three years ago we moved to Guatemala and some friends had planned a trip around the same time to build a house for an incredibly poor local family. We started doing some fundraisers and raised the money to cover the cost of the house.  As a family, including our four and six year old children, we spent a week building a house for a family that had been living in a shack, a single Mom with eight children. They didn't have their own rooms with toys overflowing out of their toy chest; they had no video games or a television. Still, they were smiling. They helped us build, they made us laugh and the simplest act of kindness that we gave them brought them such happiness", shared Wild.
"After a week of building we handed a set of keys over to a Mom who just stood there and cried. She had never had a set of keys before. She cried happy tears (and so did we). It was the first time that we had ever really seen what poverty was", Wild added.
It's a huge step to go from volunteering for a charity to actually dedicating 100% of your time to the charity.  Sometimes living in third-world countries as natives to first-world countries can serve as a real eye-opener and provide a more realistic perspective on the world.
"I guess I had changed. I soon got back into my regular routine and coming up with business ideas and dealt with the hassles that I everyone deals with. But, these hassles didn't seem to be a huge deal anymore…I had experienced the impacts of poverty like never before", shared Wild.

Wild decided to dedicate herself to FHTH because the charity focuses on three areas: Housing, Education and Health Care.  She believes there is not one single thing that will help break the poverty cycle.
"From Houses to Homes is a grassroots charity that aims to get as much of the money donated to the people. This to me is key and the first thing that drew me to the charity", Wild explained.
"The second thing I love is that the staff are locals. A lot of the builders are people who received a home from us years ago. Some of the teachers had difficult childhoods, but thanks to sponsorship, were given the opportunity to break the cycle of poverty. Even Oscar who is our director here in Guatemala had a difficult upbringing. He grew up in an orphanage and went through some tough times", she added.
FHTH offers an outstanding sponsorship program for poor children, something Wild is quite proud of and would like to encourage her peers to get involved with.
"By sponsoring a vulnerable child ($60/month donation) you are essentially providing them with education but also a safe shelter, two meals a day, learning materials as well as health and dental care", explained Wild.
"Our sponsors see their impact firsthand through letters and photos from the child. The communication is open. Report cards are sent to sponsors and at Christmas each child is always excited about making and sending their 'padrino' (God parent(s)) a letter/card. The aim of the program is to give each child the opportunity to learn and enjoy school. Every child deserves to go to school and find success and happiness. No child should be going to bed hungry or find themselves working in the fields from the age of 8!", she said.
Wild's efforts have resulted in the sponsorship of students from several iGaming industry professionals and she is focused on getting more people and hopefully entire organizations involved.
"I recently launched an online fundraising video. You can follow little Diego through a typical day to see how critical the services provided by From Houses to Homes are. I will be happy to see at least one of the gaming companies out there to get involved", she said.
Follow the good work of Juila and team at FHTH on Facebook, YouTube and Instagram.
Comments