partypoker vow to provide more value for their female customers with more ladies events, and gender specific promotions.
I'm sat outside of Starbucks, working, when I notice a young girl get out of one of those big ass American trucks that cause the Chinese to say that climate change is a hoax.
She is wearing a pair of skimpy jean-shorts. It looks like her father is driving. He doesn't pull away immediately; he watches her, making sure she gets to her seat safely.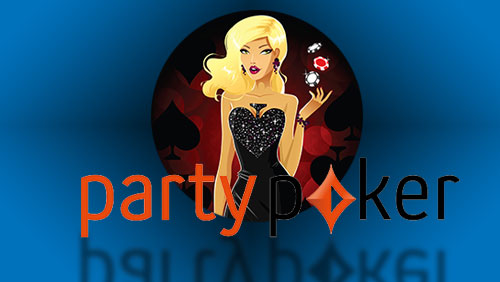 I don't blame him.
As she walks by, I look at her butt, and so do the seven old Greek guys who are sitting next to me smoking medicinal marijuana, I assume has been prescribed to cure all the neck ache incurred by looking at young girls exposed butt cheeks.
She sits down and looks at the gaggle of old guys. It's an 'I know what you're doing,' look. She crosses her legs, gets out her phone, and is lost in the world of the Internet for 20-minutes.
A friend turns up.
She leaves.
The guys stop talking.
Necks ache.
The process begins again.
My daughter will be one-years old in a few weeks. One day, I will drop her off at Starbucks, a gym, or a casino so she can play in a live poker tournament, and it won't sit easily with me knowing that she will be subjected to the boring of eyeballs by wannabe conquistadors.
So when partypoker decided to spend some money, and time, marketing directly to the ladies in their community, I thought it was a brilliant idea. We like to think that the poker room is an egalitarian state, but it's not. It's as one sided as you can get in the gender comparison market.
There was a €130 buy-in Ladies Event added to the recent partypoker LIVE Grand Prix in Killarney. There will be a $109 buy-in Ladies Event as part of Powerfest, and partypoker promise even more ladies events shortly.
In addition to the events, partypoker has also created a ladies only Instagram account, and Facebook Group. You might believe their move lacks innovation, but I would argue that there isn't enough of this type of focus within the industry.
And it's not a decision that partypoker would have taken to score brownie points. The team would have done their homework, and the feedback would have been that the ladies wanted a way of competing against themselves, away from the glare of dirty old men hoping they were X-Men.
We will keep an eye on this to see what other promotions partypoker brings out in the future, and how successful the move is.
Comments