Yesterday, August 30th 2017, marked my eight year anniversary with Calvinayre.com, the most exciting ride I've been on (and still going strong!) in my 38 years of life.  I was reminded of the date by LinkedIn and the outpouring of messages from my contacts, kindly wishing me congratulations for the accomplishment and good luck ahead.
As I reflect upon my eight years with CalvinAyre.com, I'm so thankful for the universe's delivery of what truly is my dream job.  As you know, thanks to CalvinAyre.com, I have traveled the world, interviewed countless senior level professionals, famous athletes and celebrities, obtained British citizenship, made new friends across the globe and for all of this I'm beyond grateful.
While I could write an entire novel about my experiences while working for CalvinAyre.com, today I'd like to highlight something special for each year I've been with the company, likely some events and mentions you remember or have experienced yourself.  I hope you enjoy a quick trip down memory lane with me and here's to many more years to come!
2010: Ante-up for Africa 2010
Back in the glory days of poker (pre-Black Friday) the WSOP was full of celebs, many sponsored by online poker sites such as PokerStars, Full Tilt and Absolute.  In July 2010, I covered the WSOP and Annie Duke's "Ante up for Africa" Charity Poker tournament, an event attracting big names such as Matt Damon, Phil Gordon, Don Cheadle, Brad Garrett, Evander Holyfield and more.
As painful as it is for me to watch my premature on-camera skills in this Ante up for Africa highlights video, I am still shocked by the caliber of people I was able to interview on the event's red carpet that day. 
2011: CalvinAyre.com 7 Deadly Sins Party 
The best party I've ever been to in my life was the invite-only CalvinAyre.com launch party in Prague during the first iGaming Super Show.  Also taking place during the iGaming Super Show but one year later, the CalvinAyre.com 7 Deadly Sins party was open to all Super Show attendees and not one person who was there will ever forget it, I'm sure of this.
The Dublin-based venue contained 7 rooms, each themed with one of the seven Deadly Sins, but with a rather "dark" yet creative twist.  You'll have to watch the highlights video to get an idea of what went on, words simply don't do it justice- you have to see it to believe it. 
2012: G2E David Hasselhoff Interview 
I have interviewed hundreds of people during my time with CalvinAyre.com thus far, but my David Hasselhoff interview at G2E Las Vegas in 2012 is something I will always hold near and dear to my heart.  Through a gambling industry contact of mine, I was able to secure 30 minutes one-on-one with the legend and conduct an interview with him about his career and how he occupies his time in present day.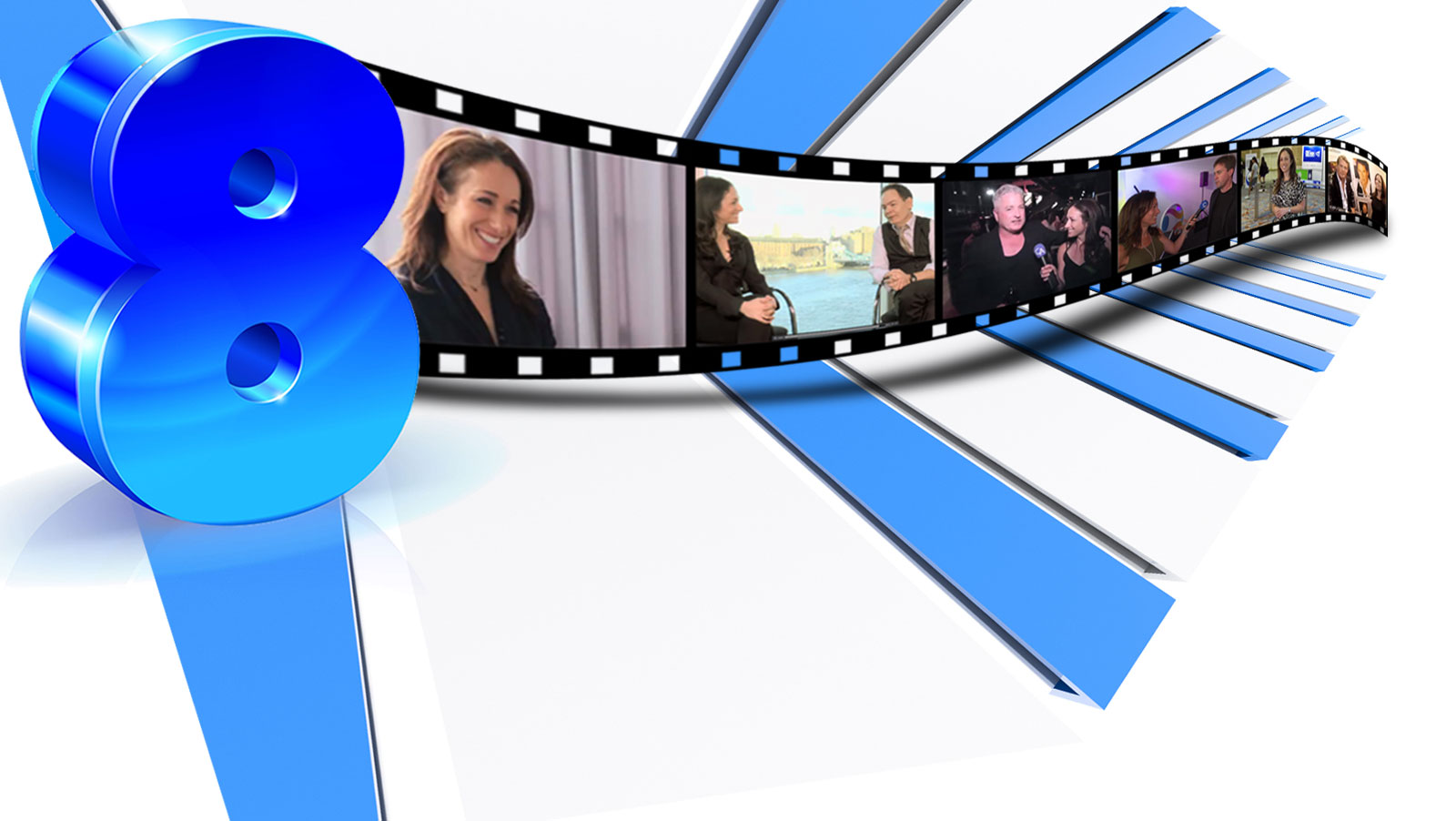 2013: Jez San "Profile" video 
There are some truly amazing people who work in the online gambling industry, plenty with rich and unique backgrounds that we are unaware of.  One of the reasons why I love my job so much is because I'm able to spotlight a handful of these amazing people and let the rest of the world know about their incredible accomplishments that go above and beyond our gaming world.
Jez San, a dear friend of mine, is the Founder of PKR, the Founder of FunFair, an OBE, a self-taught computer programing genius and he created the world's first 3D graphic chip with Nintendo. I had the opportunity to visit San in his London home to conduct an in-depth interview with him about his life, passions and family, one of my proudest pieces of work to date. 
2014: Max Keiser Blockchain Interview
Another favorite interview of mine was with Max Keiser of "The Keiser Show", a familiar face for those who enjoy a spicy point of view on the global financial industry.  This interview with Keiser was released on CalvinAyre.com in early 2015, but I had the pleasure of gracing his studio in Central London late 2014 to chat about how Blockchain Technology will better our world.
The whole filming experience was like a scene out of a movie, especially considering Keiser has a trademark personality- a unique blend of charm, intelligence, sarcasm, humor and fearlessness- all characteristics that comes through both on camera and in person.
2015: A trip around the world in two weeks
2015 was the year when I traveled the most for CalvinAyre.com, completing a literal around the world trip in May over the course of two weeks.  I flew from London to Manila to spend a week with my Manila-based team members, flew to Macau to cover G2E Asia, was then surprised by a last minute pit-stop in Vancouver to cover CalvinAyre.com's 5 year anniversary party, returning to London several days later.
My jetlag was a nightmare, but the journey in total was priceless and likely a once-in-a-lifetime experience.
2016: Antigua's Champion Place Opening Ceremony
I spent the majority of 2016 attending the usual online gambling conferences and events, but the year's highlight for me was a quick trip to Antigua in October to cover the "Champion Place Groundbreaking" ceremony, a symbol of growth for the local economy.
Champion Place is a new state-of-the-art BOP office in Antigua that will serve as a flagship for investment and innovation on the island.  Calvin Ayre is the man behind the project and is confident Champion Place will inject opportunity in the Antiguan market and allow for international companies to understand what a great place Antigua is to do business.
2017: Calvin settles, CoinGeek acquired, Bitcoin, Bitcoin and more Bitcoin
There is never a dull moment with CalvinAyre.com, something I regard as a blessing.  As soon as you think you know and have experienced it all, something even bigger and more disruptive comes along, expanding your world, network and knowledge.
2017, for me, is the year of Bitcoin.  While I've been studying Bitcoin and Blockchain for five years and counting, right now is when things are starting to get real exciting.  With our recent acquisition of CoinGeek, I'll be personally involved in covering Bitcoin and Blockchain events, interviewing experts such as Dr. Craig Wright and many others who are active in the Bitcoin space.
Now that Calvin has settled with the US, he has teamed up with the Antiguan government and is committed to massive on chain scaling for Bitcoin.  As a dedicated Bitcoin entrepreneur and Economic Envoy for the Government of Antigua, he will be fully supporting all initiatives that push massive on chain scaling, a disruptive new world for the CalvinAyre.com team and I to explore and start reporting on.
Comments