Underlining its commitment to protecting the integrity of Brazilian football across all its leagues, Confederação Brasileira de Futebol (CBF) has put in place a critical integrity partnership with Sportradar to employ the Fraud Detection System across all matches in the country's national leagues. Under the guidance of the world leaders in match-fixing detection, prevention and intelligence, the CBF has also launched its own in-house Integrity Department, putting in place an Integrity Officer who will work closely with Sportradar going forward.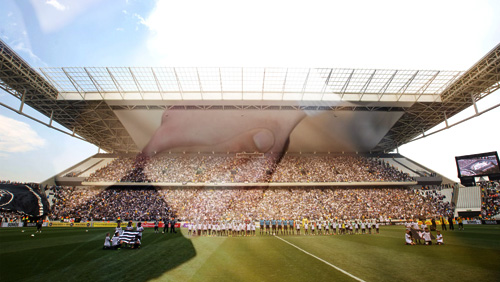 Sportradar already monitors betting patterns on Campeonato Brasileiro Série A and Série B as well as the Brazil Cup through previous agreements with international football governing bodies. By adding this partnership into the mix, Sportradar will add oversight across Série C and Série D. In addition, CBF will have the opportunity to call on Sportradar's unique Fraud Intelligence Unit, to supplement the monitoring and detection services.
Speaking about the partnership CBF President Marco Polo Del Nero underlined: "Our commitment is on the integrity of all the competitions, safeguarding all matches from any interference. The betting market is growing and we have to ensure that our competitions are not hit by despicable integrity attacks.  We were looking for a leading partner in the world market, with widely recognized work and which already had a broad knowledge of the Brazilian football structure. We are delighted to shake hands with Sportradar."
Sportradar Managing Director Integrity Services Andreas Krannich added: "We have put a lot of energy in building our reputation in North and South America and it is so gratifying to see that work come to fruition. Brazil is so important to the global game – a powerful and much-loved standard bearer for football's past glories and future excitement. Shaking hands with CBF is a proud moment for us and it only motivates us to continue building our reputation and working hard to protect football and sport in every corner or the globe".
ABOUT SPORTRADAR
Sportradar is a global leader in understanding and leveraging the power of sports data and digital content for its clients around the world.
The company's Integrity Services operation provides the Fraud Detection System (FDS) to several federations across 13 sports, including the AFC, UEFA, CONMEBOL, World Rugby, NHL and NBA. This unique system allows the Integrity Services team to monitor betting behaviour and patterns worldwide and to identify suspicious activities. Those findings prove invaluable for sports federations and law enforcement agencies that are looking to pinpoint match-fixers. The Integrity Services also include the Fraud Prevention Service (FPS) through which Sportradar offers education tools and services that have been delivered to leagues and clubs around the world. These have been shown to increase awareness of illegal betting and match manipulation among those involved in sport.
More than 1,000 businesses in over 80 countries rely on Sportradar's data depth and quality services in their daily business. Headquartered in Switzerland, Sportradar has offices in 30 other cities and employs over 1,900 highly experienced staff worldwide.
More information can be found on www.sportradar.com.
ABOUT CONFEDERAÇÃO BRASILEIRA DE FUTEBOL
The Confederação Brasileira de Futebol (CBF) is the governing body of football in Brazil. Its headquarters are in Rio de Janeiro.
More information can be found on www.cbf.com.br
Comments