London, 11th August 2017 – Sporting Index, the leading spread betting company, has rolled out its sports spread betting app on Google Play Store, to become the first of its kind on android.
The recently rebranded Sporting Group has extended its digital reach following Google's decision to drop a long-standing ban on gambling and betting apps on the store.
The newly-designed app offers the best spread betting experience at player's fingertips and on the move, combining the exciting world of sports with spread betting.
The app synchronizes automatically with the desktop version, meaning personal preferences, such as favourite categories, will be instantly available upon log-in via mobile, desktop and tablet.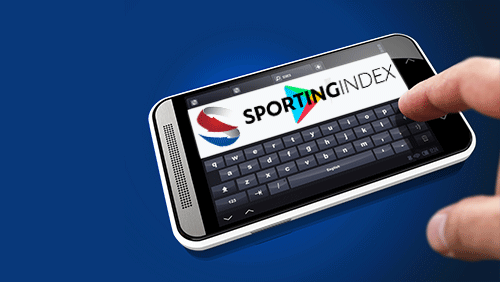 Jamie Adams, product manager at Sporting Index, said: "We've been fully focused on improving and developing the technological side of the company, so we're pleased to be able to expand our reach with the new android app. 
"It's a tremendously exciting time at Sporting Index and the new android app is just the start of a number of new innovations in the pipeline."
About the Sporting Group
The Sporting Group is best known as the world's largest sports spread betting business, offering the widest range of markets and taking some of the largest bets on sporting, political and entertainment events around the world.
The Group has c.300 staff, based mainly at its London HQ. It is privately owned and is the undisputed world leader in sports spread betting, dominating the global market with an estimated 80%+ market share. Today it offers the sports fan the opportunity to bet on thousands of markets per week on a wide variety of sports, political and showbiz events, as well as on a portfolio of unique virtual games and casino products. Clients transact via its award-winning mobile phone applications, websites and a 24/7 voice telephony service. Sporting Index's B2C business continues to grow in the face of a fiercely competitive online betting market.
At the heart of the business is a world class trading, modelling and liability management capability that is widely acknowledged as amongst the best in the global betting market. The Group combines the latest technology with unrivalled trader expertise to service its core sports spread betting clients, as well as an increasing number of Business-to-Business partners who rely on the company's fixed-odds in-play pricing, trading and modelling expertise to underpin their own sportsbook operations via the Sporting Solutions brand. This has quickly established itself as a leading provider to lotteries and "Tier One" operators, with a number of flagship betting brands signed up.
Sporting Index is authorised and regulated in the UK by the Financial Conduct Authority and the UK Gambling Commission.
Comments