With the rise of esports and competitive gaming rapidly approaching, everyone is looking for ways to get better at their sport. After launching their open beta last week, FirstBlood.io is already about to add a new game mode and feature. A game mode that has been a Dota 2 community favorite for some time, now. That feature is, 1v1 solomid! Read more on how to win at 1v1 and the benefits of it while playing on FirstBlood.io!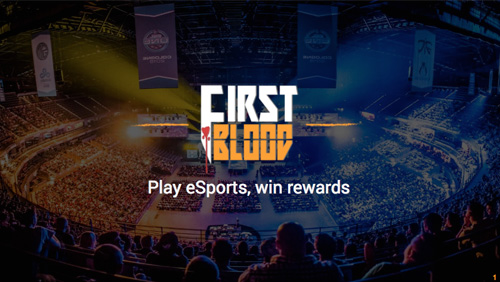 What is 1v1 solomid mode, exactly? How do you win?
An infamous game mode within Dota 2, 1v1 solomid pits two players head to head in the midlane and crowns victory to the first player to kill their opponent twice or destroy an enemy tower. That's it! The games are usually much quicker than full 5v5 matches, but still give you the ability to learn, to practice, and to test item builds with your desired hero.
Why would I play 1v1 instead of 5v5?
There are a few core benefits to playing 1v1 over 5v5 at any time, but there is one main reason to jump into the 1v1 solomid mode queue on the FirstBlood.io, today! That is quantity of games played.
1v1 games usually take less than half the time it may take for a regular 5v5 match. A typical 5v5 game last up to one hour or longer and will earn the victor 25 points towards their ladder ranking; however, a 1v1 match lasts on average 15 to 20 minutes and earns the victor 10 points towards their ladder ranking.
Each 1v1 game played contributes points to the all mighty ladder rankings where you can win incredible prizes by just playing (for free).
With all these points, what can I win on Ladder?
Every week, FirstBlood.io showcases prizes you compete for including gift cards, in-game items, gaming merch, gaming hardware, gaming peripherals, and more! Because they delivered their beta, finally, it looks they took a literal approach by also delivering rare golden couriers as the first week's ladder prizes. I like it FirstBlood.io!
When will 1v1 Launch?
FirstBlood.io will be launching 1v1 solomid to the world on Monday, July 31st!
So what is FirstBlood.io exactly?
FirstBlood.io ("FirstBlood") is a decentralized esports gaming platform that will allow individuals to test their skill and compete in 1v1 and team vs team matches for popular online games, starting with Dota 2 and expanding into titles such as League of Legends and Counter-Strike: Global Offensive.
Want to discover more? Head over to FirstBlood.io
FirstBlood is not authorised by, affiliated with, or endorsed by Dota 2, Counter-Strike: Global Offensive, the Valve corporation, League Legends, or the Riot Corporation.
Comments