Tribes are up in arms over the New Mexico government's plan to claim tens of millions of dollars in back revenue from their casinos.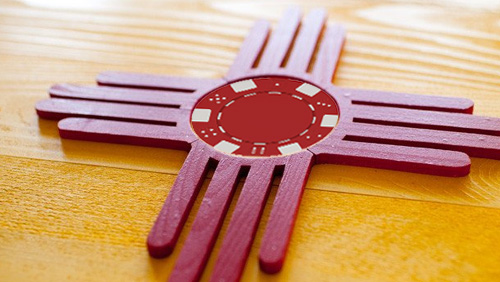 Santa Fe New Mexican reported that three pueblos have joined forces to block the New Mexico Gaming Control Board's plan to impose a $40 million penalty as result of their alleged failure to pay for free play credits.
The dispute between the state regulator and the Tesuque, Sandia, and Isleta pueblos stemmed from a long-disputed interpretation of an old agreement for sharing revenue from tribal casinos.
The three tribes contend that the credits are not included when calculating the revenue that tribes will share with the state under their 2015 agreement. Casinos give gamblers free-play credits to entice them to play slot machines.
The tribes claimed that the state regulator will violate federal law if it continues to insist on the payment of $40 million, likening it to charging tax for the full price of a shirt that a retailer sells at a discount.
Regulators, who are under pressure to come up with revenue as the state reels from a budget crisis, insists that the tribes pay for credits issued before the new gambling compact.
Regulators claim that Tesuque Pueblo owes about $3.2 million, Sandia Pueblo owes nearly $26.5 million and Isleta Pueblo owes more than $10.3 million.
To stop the regulator from illegally collecting money from them, the pueblos sought the intervention of a federal judge last week.
Richard Hughes, a lawyer for Santa Clara Pueblo, said the state is seeking between $2 million and $3 million from his client, along with about $6 million from Santa Ana Pueblo.
"Santa Clara does not have any huge cash reserves," Hughes said, according to the news report. "And the gaming revenues are a substantial source of support for governmental services."
This is not the first time that the state demanded free play credits from gambling operators.
In 2015, the state sought to collect back revenue from free play credits at racinos — racetrack casinos that are also required to share revenue with the New Mexico government. The racinos filed suit but eventually settled before the case went to trial.
Comments