Lee Davy reacts to a recent post on 2+2 from the partypoker Ambassador, Patrick Leonard, wondering whether poker had sent him down a dark alley before eventually finding the streetlight.

As the World Series of Poker (WSOP) sprints headlong into the dreaded abyss of normalcy, Patrick Leonard has shared his thoughts after week one, and there is much we can learn from his philosophical musings.
Writing in a thread, you can read here. Leonard breaks down his thought process into two parts: Pre-Vegas & Where We're at Now.
Pre-Vegas

In this preamble, Leonard talks about his studious preparation, and how he arrived in Las Vegas feeling insanely confident after a very successful Spring Championship of Online Poker (SCOOP).
The interesting point in his starter was to highlight the work he and his friends had done, and compare that work with the huge mistakes he saw in the SCOOP Main Event Final Table, and the $300,000 buy-in Super High Roller Bowl (SHRB).
"Guys I know are the biggest winners in the world were making glaring errors that I had learned over the last month or so," wrote Leonard.

 And he would place that comment under the microscope when moving into his main course: Where We're at Now.
Where We're at Now
Leonard doesn't waste a single sentence getting to the crux of his thoughts.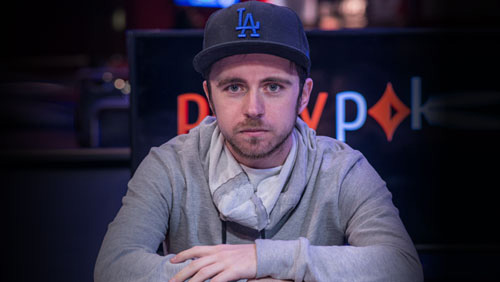 "I really just feel like I'm wasting my life playing this game," wrote Leonard. "I don't play it for the money anymore. It feels like I'm just chasing some childish motive to get lucky enough for people to perceive me to be as good as I perceive myself."
I have always admired Leonard's ability to dig deep into his guts and pull out every single fibre of vulnerability for others to see. Whereas the majority of people may find this act somewhat macabre, I find it illuminating, because rather than trying desperately to manipulate heredity through my thought process, it's comments like these that allow myself to feel comfortable in my skin.
Leonard extends his feelings by highlighting the attention that John Smith received in his $10,000 Heads-Up Championship run, especially the accolades received for his play.
"He clearly played v poor," wrote Leonard."Love the guy though!"
It was at this point that Leonard tried to make sense of his glue like attraction to the game.
"For some reason, something inside me wants others to think I am good at poker." Wrote Leonard.
He then talks about the time being right to try something else, pointing out that in the past he wasn't experienced enough, and that it will be too late by the time he turns 40.
"But instead I chase this game," wrote Leonard.
 I'm not sure if he is chasing anything.
The Fear of Change
Author, Steven Pressfield, writes about the importance of ensuring that every story has a theme. Leonard's thread entry is a story, and as I read it, the theme is Fear, as it is in this piece.
Seven years ago, I reached a point in my life when I started to question why I drank alcohol. The bad luck stories had begun to pile up making it difficult for me to ignore them. I looked and felt awful. Life was like quicksand.
But I couldn't quit.
It didn't even seem like an option.
And then my marriage started to fall apart. Recognising the seriousness of the situation, I quit, and then something strange began to happen. As the fog began to diminish, I could see the possibility of making a difference in the world. I became happier, healthier, and couldn't stop philosophising. To steal a phrase from Leonard, I was feeling insanely confident about life – present and the future.
And then my wife left me.
My son didn't recognise me.
My parents, and sisters, thinking I was insane, distanced themselves from me.
My friends felt uncomfortable in my presence.
My community was ostracising me, and although it was an incredibly lonely experience, it felt right. I didn't fight it; I embraced it.
This scenario is typical in sobriety circles. My feelings towards the isolation are not. A very high percentage of people, plunged into this situation, find their newfound optimism inside the jaws of the lion, and they don't want to put their hands in and rescue it.
They relapse.
And very quickly they return to the sanctity of the familiar, and everyone forgives you for your ridiculous assertion that you can operate in this world without a pint in your hand.
And I think poker players go through a similar process.
Leaving Las Vegas
I fell in love with poker watching the likes of Gus Hansen, and Phil Ivey, playing on TV in reruns of the World Poker Tour (WPT). At that time, I had no idea that there were an entire culture and community underpinning everything I saw.
When I turned up in London for my first European Poker Tour (EPT), it was as if I had stepped onto the train in Harry Potter. I was a muggle, and I was about to meet all of these wizards, I just didn't know it.
I remember standing next to Joe Hachem as he played a hand against David Vamplew, which made the whole Harry Potter metaphor even more lifelike. I had my notepad in hand, scribbling the action, like a needle on a heart monitor.
"I'll have a coke," said Hachem.
 He thought I was a waiter.
Suddenly, I was at the wrong end of the hierarchy. I felt ashamed that I was writing instead of playing. I thought I was better than that. I wanted people to notice me. I didn't want to be seen scurrying around in the background getting a coke for Joe Hachem.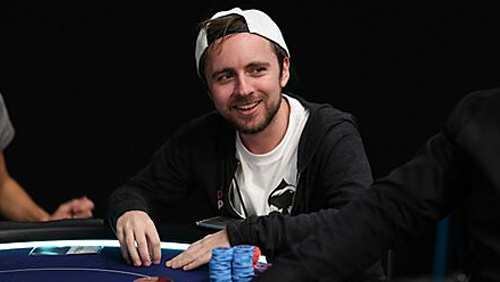 Over time, I became friends with some poker players. The one thing I noticed that they all had in common was they talked about poker a lot. It was too surface level for me. I wanted a deeper connection, but I stuck around thinking that some of the magic would rub off on me.
I learned that the poker ecosystem is a maelstrom of good and bad energy, and I would be affected quite deeply by the bad energy. I decided to leave the live poker tours, and limit my exposure. But I couldn't. Fear kept me rooted for many months.
Here's the thing about poker, and I guess it's the same in the movie industry, music industry, sports, whatever.
When you spend 99.9% of your time in the land of the wizards talking about spells, cauldrons, and broomsticks, and living in a wizard like castle, then it's tough to leave, because nobody else understands who you are or what language you speak.
The poker world doesn't stay in one spot. It's like a travelling circus, and the only way to keep up with the wizards is to be a wizard, and this means playing. If you stop playing, then what purpose is there for you to be in Monte Carlo, Marrakech, or Venice? There are only so many €20 pints of lager, souks, or gondola rides you can stomach.
And it's all well and good to have visions of grandeur.
I wanted to launch my business helping people quit alcohol, but I was afraid of failing. I may not have loved writing about poker, but at least I knew how to do it. There is so much comfort in that. It's the glue that keeps you rooted in the familiar, and one of the reasons Leonard may feel like he is wasting his life playing this game.

Taking The Game For Granted
The psychologist Mihaly Csikszentmihalyi writes about the importance of finding some joy in what you do in his seminal work on Flow.
Let me give you two examples:
I like to choose words and metaphors that I pick up during my reading and challenge myself to find a place for them in my work. Writing about poker can be boring, but this little challenge spices things up for me. It challenges me and urges me to be creative, turning a dull experience into a creative one.
Yesterday, during dinner at a restaurant, I saw a waitress, plates in hand, gliding around the place like a ballerina. She was a former dancer from Georgia, and she danced while she worked because it brought a smile to her face.
But both the ballerina and I are stuck…for the time being. It's not as easy for us to just leave what we do because we have responsibilities driving our need to work.
It's not like that for Leonard. As he said in his thread, he isn't playing for the money. He can drive away as Clint Eastwood did in the Bridges of Madison County and the love of his life may never see him again.
But something tells me that Leonard is connected to the poker community in more ways than just the game. And until he finds a way to pick that particular thread without his clothes falling off leaving him with a bare butt, then he has to learn to stop taking the game for granted, and this is how he ended his piece.
"I would have given my left testicle to be able to play one $1000 WSOP event," Leonard postulated after talking about not remembering how many $1,500 events he plays in, today. "While I may say poker holds us back or stops us reaching our potential as humans and professionals, I think it's so, so, so, important that we respect the game."

And so, that's where Leonard's thought process ends.
He doesn't get up and leave.
He remains an important part of the world of wizards, but for how long, I am not sure.
But I will take a punt that he is feeling a lot better now he has aired his thoughts and emptied his mind. There are so many intelligent people in this community who are starting to ask the question: what is the biggest impact that I can make on this planet, and it doesn't surprise me that this incredibly talented human being is having the same thoughts.
I am excited to see where it takes him.
Far more excited than watching him playing in the One Drop with Phil Hellmuth, and I think once he jumps on the train to head back to the land of the Muggles he will think like this too.