Poker has changed significantly over the past two decades. Only the most adaptable of poker players survive the process of natural selection. Paul Jackson is one of those players.
Jackson is a bastion of British poker who rose to prominence in 2005 facing Phil Ivey in the heads-up phase of the 2005 Monte Carlo Millions and took part in one of the most epic hands of our time.
Jackson has won over $1.5m playing live tournaments, but it's the cash games where he had made his living. He also has poker in his DNA. His son Ben Jackson is one of the best young players in British poker.
How has Paul managed to stay in the game this long, let's found out?
Let's start at the beginning: what is your morning routine?
"I don't have a set thing. I get up, have a shower, and then have breakfast. I like crunchy nut cornflakes."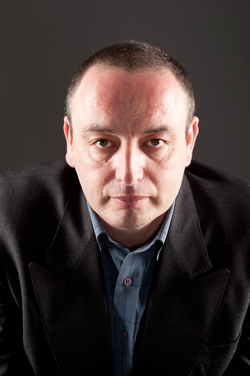 What time of the day do you find it easier to play poker and why?
"I find it easiest to play in the day time as I am most fresh and awake. Although, usually there are more recreational players at night, particularly at weekends, so it's easier to win at those times online."
Do you have defined goals for how many hands/sessions you play in a week: both live and online?
"No defined goals. I just play when I feel in a good frame of mind and eager to play."
Where do you play online, what types of games, and stakes?
"I play online on partypoker – some tournaments and cash PLO though mostly PLO8 at stakes from $1/2 to $5/10."
Live?
"I like playing at Dusk till Dawn (DTD) as there are great prize pools, usually overlays, and the fields are not full of superstars and pros. There are also good PLO games, and sometimes £1/2 to £5/10 Dealer's Choice games."
What tools do you use when playing poker?
"My brain."
Do you listen to music?
"Not when playing online, sometimes when live I listen to music; usually Queen – Freddie Mercury."
If you use a HUD then how do you use it?
"Only to keep the engine in my car covered."
What system do you use for taking notes on your opponent's?
"Mainly to record good or bad players or any specifically interesting play I see, either sneaky with a big hand or a bad play."
Do you have a particular routine that you go through before you begin an online poker session?
"No."
Live?
"No."
Do you have a particular warm down routine after you have finished a session?
"None at all, but I may chill if I have a very bad session or think of a nice way to celebrate if I have a very good one."
What do you do on the hour every hour when playing online?
"I make tea."
What do you do during the break of a live event?
"I chat to friends, often about any interesting hands or spots that occurred."
What do you eat and drink when you play?
"I usually drink tea or cider and eat what I fancy when I'm hungry."
Where do you play online poker? What does it say on your Post-It Notes?
"It's my settee in front of the TV. No Post-It notes although a "don't tilt" one might be useful sometimes."
When you first sit down to play poker how do you begin?
"I take my time to try and assess the playing tendencies of my opponents."
What is your process of review?
"I discuss marginal or significant spots with other players that I respect."
How do you improve?
"Talking to players I respect, watching videos online and TV coverage of significant final tables."
How much of your time is spent playing versus learning?
"When it's playing only or learning only about 97% to 3% although a lot of learning is achieved by playing and observing opponents."
How do you know when to stop a session?
"I stop when I start to get tired or perceive I am running very badly when playing cash."
Are you consciously trying to emulate the style of a particular player? Do you have people you look to as models for your game?
"Not specifically, although I appreciate I don't 3-bet enough and try to encourage myself to do so when my nit instinct tells me not to."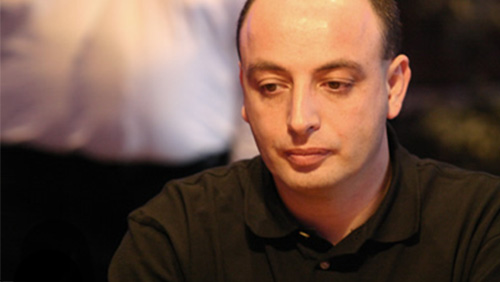 Is poker easy? Does it come naturally to you?
"After playing for so long, it now feels very natural."
When did your aspirations to become a poker player begin?
"When I owned a furniture shop but made more money from playing poker online in the office during the day when the shop was empty than the shop itself made."
What is your favourite moment in poker?
"In the close crowd on the stage in WSOP Main Event final when James Akenhead had KQ all-in v AQ and rivered a King."
What books have helped improve your game?
"Dan Harrington's books, although I rarely read much."
Do your surroundings affect your work, how?
"I always try to have a quiet surrounding without distractions for playing online."
Was there ever a time when you didn't want to play poker? How did you get out of the funk?
"One time when playing mostly at Walsall Grosvenor I went through a 3-month period of seemingly losing every significant pot I played – tournaments or cash and felt utterly cursed. I stopped playing there for a while and played less and in other places until the negativity of that left my mind."
What WSOP routines do you have?
"Again very little, much the same as at home; get up shower have a nice breakfast and try to get there on time."
Comments