Paul Jackson waxing lyrical about 'Mad' Marty Wilson, Dave 'Devilfish' Ulliot and the 'poxy TDA'.
Paul Jackson: The Haters And The Takers Audio
Earlier this week I started hiring people to transcribe my audio interviews. The first person I hired struggled to understand Sam Holden. There is no way I am sending them the Paul Jackson audio.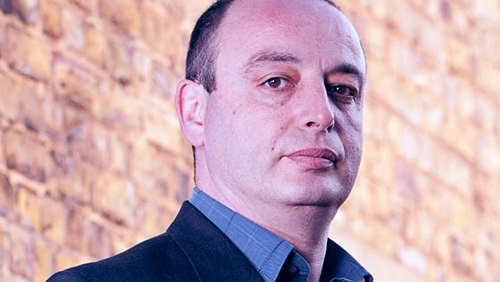 Jackson is a fast talker.
Primarily, it's his accent, but it quickens with passion, something I heard when talking fondly about his good friend and mentor 'Mad' Marty Wilson, and the late great Dave 'Devilfish' Ulliot.
Here is an abridged version of the audio.
What type of music do you like?
"All sorts to be honest: Smiths, Queen, and Freddie Mercury."
How long have you been in this game?
"31-years."
Were there times when you considered bailing out and doing something different?
"Before I had won anything of particular significance I used to play at the Grosvenor Walsall, and I went through a period of three months where it seemed in my mind that no matter how many times I got it in good I would lose. It wouldn't matter if it were tournaments or cash games; I expected to lose every single one.
"I stopped going there for 3-4 months to clear my head. It happens online, when you are running bad, you get to a point that when you start playing and something goes wrong your heads gone. I got to that point. It's almost like because you are expecting it to happen, you are blaming the casino for your ill fortune. That's the only period that may have prompted me to leave the game, but, fortunately, it never happened."
Poker is tough because you lose more than you win. How have you managed to coach yourself not to let that affect you?
"It's got harder as I have gotten older. Simply because the players have gotten better, and the players who aren't very good have had their disadvantage reduced by learning to play more aggressively. When I started playing, you learned how to play poker by playing. There were no books, no training sites, and no Hold'em Manager. We didn't use to hang around the bar talking about poker. You learned by losing.
"The good thing is if you were half good enough in the game, the people who are not as good as you will not get good enough very quickly. I use the analogy of the cow and the electrified fence. The cow walks up to the fence and gets a shock. Then it does it again and gets a shock. It quickly learns to stop touching that fence. The players I used to play poker with 25-years ago, some of them still haven't learned, they keep touching that fence.
"When I started out I didn't lose that often. When Marty Wilson and I played in and around Birmingham, it was unusual for us not to get to the final table because the other players were not good enough. If I know, they only raise with aces or kings they are easy to play against. These days they have been educated to raise with anything. This doesn't necessarily make them better players, but it does make them harder to play against, and that decreases your chances of winning more regularly because your variance increases."
What do you do outside of poker?
"I have a Man United season ticket, and I have a few electronic cigarette shops."
How do you learn more about poker?
"I am not actively learning. As you get old, you get a little lazy. I talk to my son and other people about poker, maybe I should do it more."
What are some of your strongest values
"Honesty, integrity, and fairness. I hate people who take advantage or manipulate other people. I hate haters, and I hate takers. When I see someone doing it in poker, I can't see my mouth shut. I hate it that much."
What was the most difficult thing about raising your kids?
"Teaching them that it's better to tell the truth and get into trouble rather than lie to stay out of trouble."
Who have been your biggest influences in life?
"In poker, it would have had to me Marty Wilson in the early days."
What makes Marty so special?
"He has been there seen it and done it in every conceivable way. I am not saying he is a loveable rogue, but he has been in America selling acorns to Americans telling them they are from Sherwood Forest. He has sold wooden pallets when he was struggling, and he has also been the Cardroom Supervisor for Matchroom. He knows how to make money, but I have never known him to fuck anyone over or tell a lie – apart from telling Americans that acorns are from Sherwood Forest – I mean they go away happy don't they.
"He is also multi-talented. He once beat John Lowe the darts player; he is excellent at table football and snooker. He takes every move and angle that you can spot without going over the line – he knows them all. He is also entertaining, has great jokes and great stories. He is like the Devilfish used to be, constantly entertaining and making people laugh, and not in a malicious way."
Were you angry about Devilish not getting into the Poker Hall of Fame?
"I think it's typical. To be honest, there is so much about American poker I can't stand. They elect actors to be Presidents, and we allow them to run world poker. And they have that poxy TDA that everyone thinks is great. It's shit. If you look at all of the rules that the TDA change they are all designed to disadvantage a new player and advantage the pro: it's not right, and it's not fair. We are intelligent enough to make our own rules.
"When they have their Hall of Fame, and they induct two Americans and ignore Devilfish, who is way more well known and respected – despite that they are both good players and deserve the right to get in there at some point – it's disgusting but expected."
Comments