Sales of poker themed, low stake gaming machines, are at a three year high, according to market data from Project. The UK's leading creator of poker-based gaming machines, whose association with the genre dates back over a decade, is reporting robust sales figures across its poker range, led by demand for its latest models, Jacks or Better and Free Hands Poker.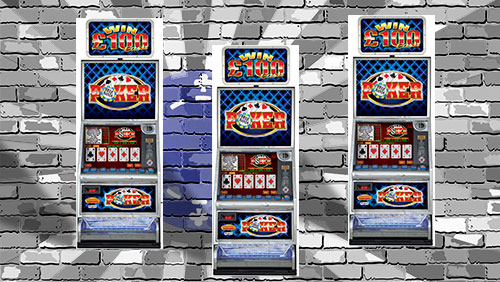 Project Managing Director, Tony Boulton, said: "We have always treated the poker player as a separate segment of the market with its' own motivations and requirements from the machine playing experience. The majority of high street AGCs have at least one of our portfolio of poker machines on their gaming floor and we estimate there are somewhere in the region of 3,000 poker games still out there and performing well. The fact that sales are at a three year high, reflects the appetite for new games and the enduring appeal of poker to what is, a unique segment of the player base."
Reflecting on the poker genre and the way in which operators can benefit from its popularity, Tony Boulton added: "We are finding that operators are replacing their older pokers, some of which date back a decade, with new products and seeing strong income benefits as a consequence. Poker represents a differentiated income stream which means that the revenue it attracts is new to a business and not derived as a result of cannibalisation or the substitution of existing spend."
Free Hands Poker, which was launched by Project last year, maximises on the popularity of games within games by offering  ten, free, quick fire hands on a random basis. Once the hands have been played  wins are accumulated, enabling the player to gamble to a jackpot value which is dependent on the stake. Project's in depth knowledge of the motivations of poker players has identified the importance they place on decision making and being involved in the game play.