RunItOnce founder, Phil Galfond, has told the poker community that his team are still on track to launch RunItOnce Poker despite missing the Q1, 2017 deadline due to developmental delays.
Phil Galfond was one of my earliest influences in poker, and he was allowed to enter my heart through an online training site for poker players.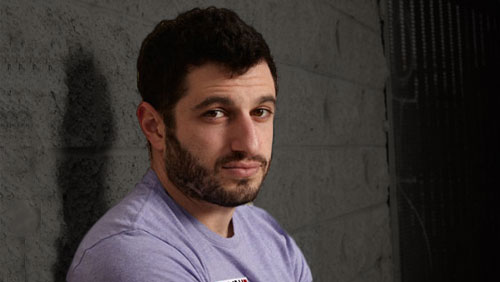 I joined Bluefire Poker right at the beginning of my poker career, and Phil Galfond was the reason I joined. I had no idea who he was. I Googled 'top online poker players who own an online training site', and his was the first I stumbled across.
What I liked about Phil from the off was he would answer your questions when you asked. He has continued to do that, today, despite all the pressures he has. But more importantly, I liked him because he was a great coach.
Recently, I saw a tweet from Jared Jaffee criticising the World Poker Tour's (WPT) decision to hire Nick Binger as their poker coach. Jaffee asserted that his 'achievements' in poker didn't qualify him as a coach.
I have seen this problem in poker for as long as I have been in the game. People believe that the greatest poker players are bound to be the most successful coaches, but this couldn't be further from the truth. Galfond just happens to be great at both.
By the time he had moved from Bluefire Poker to start RunItOnce my dreams of being a pro poker player had died along with the plant sitting next to me, and so I didn't want to pay the fee. I still read most of the things he posts because he always has something interesting to say.
RunItOnce Poker
When he announced his intention to open an online poker room by the end of Q1, 2017, I was shocked. The timing was perfect, with people throwing ladders against the walls of PokerStars Towers in their attempt to destroy the place, but I couldn't see it working. I still can't see it working.
I have pestered Phil for an interview to pepper him with questions, primarily focusing on how he intends to keep both grinders and recreational players happy and still turn a profit, but he has so far refused my requests, quite amicably, because he has nothing to report.
He recently broke that radio silence on the RunItOnce thread that got the poker community in Christmas Eve mode, by apologising for the delay, but explaining that everything is still on track, and he is still as excited about the project as ever, as well as a little terrified.
You haven't heard from me since the last update, which is because we haven't yet reached a point where I'm comfortable offering another launch estimate – Phil Galfond.
Galfond has decided to introduce a poker playing hiatus so he can focus on RunItOnce Poker. He is in Malta where he will spend the next three months working with his team to create a new online poker room.
The main stumbling block is the creation of the software and aligning the company vision throughout the new organisation, including the development team who need to turn Galfond's vision into a tangible product.
As a player, I know just how important good software is, and I don't want us to launch until we get it right. – Phil Galfond.
The quality of the software is critical because it's one of the only commons threads of value that connects grinders and recreational poker players. PokerStars are finding that they can't please both sets of players, and I still assert this will be Galfond's problem.
So we just sit and wait.
It's going to happen, Galfond will make sure of that. He launched RunItOnce in 2012 and still hasn't made a bean, and although he will eventually want to see a return on investment, it's obvious that his first concern is providing value.
But value for who?
When creating RunItOnce, Galfond said:
If poker training were an airplane, Run It Once would be the first class cabin. – Phil Galfond
That allowed him to offer a premium program at premium prices. So where does that leave RunItOnce Poker and who will be able to afford the seats?
Here are the links to Galfond's most recent updates:
Comments