PokerStars Ambassador, Liv Boeree, has been doing her bit to gain more exposure for poker by helping TV Presenter and DJ Alex Zane present the Red Bull Escape Room World Championships in Budapest.
Poker is a game that you play around the kitchen table with your Grandma and plastic bank bags filled with 1 and 2p coins. But the very best carve a career out of it, and when they do, doors appear once hidden like the one leading to the Mines of Moria.
Take the Hendon Mob as an example. Four lads who loved a game of poker, who one day got their heads together and decided to form a brand. One of them, either Barny Boatman or Joe Beevers, decided to try and find mainstream sponsorship ahead of their televised appearance in the Poker Million.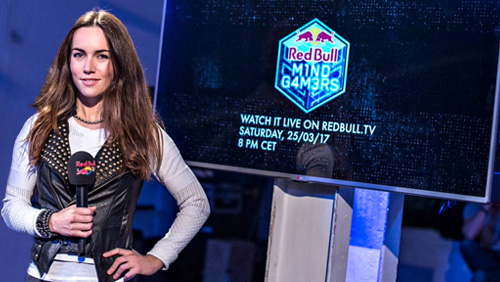 Joe Beevers wrote to every company he could think of that may be interested in sponsoring four lads from Hendon trying to win a million pounds playing poker on TV.
Only one replied.
It was Red Bull.
The company who believe they can give you wings gave the lads the thumbs down but did send them a couple of crates of Red Bull for taking the time to bother to write.
Nearly two decades later and Red Bull have finally found some value in this poker game of ours. Her name is Liv Boeree, and they recently hired her to take control of the microphone and present The Red Bull Escape Room World Championship on Red Bull TV.
The tournament designer is Carola Salvi, who has a PHD in Cognitive Neuroscience, and she has used that knowledge to create a game that reminds me of the good old days of the Crystal Maze.
Salvi designed a room chocked full of clues that the teams need to decipher so they can find the key allowing them to escape from the locked room in the fastest possible time.
As a self-professed science nut, the game is right down Boeree's alley, and she does an excellent job presenting the show alongside TV Presenter and DJ Alex Zane, although I think it would have been more interesting to see Beevers, Vaswani, and the Boatman Brothers calling the action.