High stakes poker player, and businessman, Brandon Steven, is the subject of an FBI investigation, that includes his high stakes poker activities and his failed attempt to open a casino in Kansas.
High stakes poker player and businessman, Brandon Steven, is the subject of an FBI investigation according to the Wichita Eagle.
Steven confirmed with reporters of the Eagle, on Tuesday, that the rumours were true. When questioned as to what their line of enquiry was, he responded that it was related to his poker adventures and his role in an unsuccessful attempt to open the Castle Rock Casino in Kansas back in 2015.
@CastleRockKS We Lost. Not quite sure how yet. The state of Kansas lost as well

— Brandon Steven (@ICTMoxie) June 24, 2015
The news broke after a Wichita businessman told the press that he had received a letter from the Department of Justice (DOJ) advising him that he was the subject of a telephone conversation with Steven recorded on a wiretap.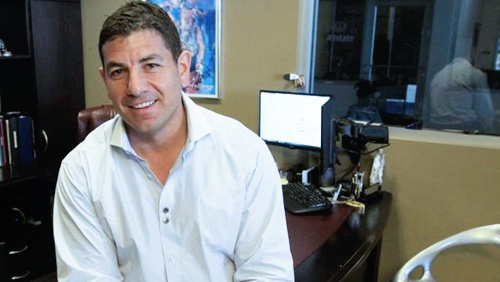 The Eagle also received copies of notices sent to Steven and Sedgwick County Commissioner Michael O'Donnell informing them that their phone conversations were recorded via wiretap.
Steven's letter (found here) confirms his communications were 'intercepted' between May 14, 2015, and June 13, 2015. Assistant U.S. Attorney, Aaron L. Smith, sent the letter which also confirmed that Steven wasn't 'being charged in court with anything.'
O'Donnell also received a letter from Smith stating that his telephone conversations were 'intercepted' between June 3, 105 & July 1, 2015. It's not known if the two incidents are connected, but Steven has donated to O'Donnell's past campaigns. O'Donnell told KWCH that he has no idea why he is being investigated.
Both letters were sent on February 1, 2017.
"We are cooperating with the investigation. It is our hope to put this matter behind us sooner than later," John Rapp of Hinkle Law Firm, LLC. told KWCH
KWCH reporter, Rachel Skytta, reported that the FBI refused to give her any details regarding the investigation, that the US Attorney Office had not filed any charges, and that the Mayor had said that federal charges could come in the next couple of weeks.
The other pieces of the jigsaw include Eyewitness News confirming that several prominent Kansas lawmakers confirming they also received letters from the Assistant U.S. Attorney advising them of their involvement in recorded wiretaps. And Wichita Police Chief, Gordon Ramsay, announced via Facebook video that they had placed two members of the local plod on 'administrative review', and an internal criminal investigation had begun.
It sounds like the plot of a Netflix Box Set.
Steven has won over $3.1m in live tournament earnings. The last time we saw him in action was at the 2016 Big One for One Drop $1m buy-in event in Monte Carlo where he bubbled the competition, finishing in seventh place.
We will bring you more news as it breaks.
Comments