The inaugural H2O Data Seminar took place on Sunday, February 5th, kicking off a hectic week for plenty of gambling professionals who will be attending ICE Totally Gaming and the London Affiliate Conference.  For a Sunday evening event preceding what is the busiest week of the year for some, the turnout was impressive, hovering around 200 sports betting industry professionals.
SBC Events and BetConstruct co-produced the Sports Data Seminar and chose an elegant venue in Central London full of history, One Whitehall Place at The Royal Horseguards Hotel.  The venue served as Winston Churchill's personal air raid shelter in World War II, he drank brandy and smoked his cigars in the cellar and seminar guests even had the opportunity to view the cellars before heading home.
Upon arrival, guests were treated to a pre-dinner cocktail reception, several panel presentations and a three-course meal.  The BetContruct opening address emphasized the importance of data and said "Sports Data is as vital as H20- water".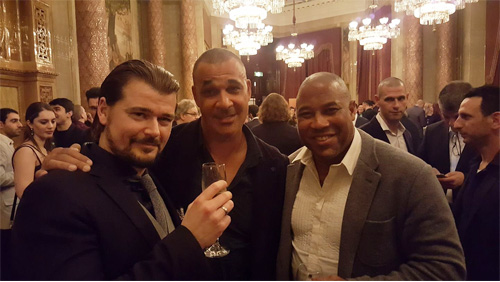 The first panel featured sports betting industry veterans Jonathan Smith, Jon Thompson and Nathan Rothschild, moderated by SBC's Andy McCarron.  The panelists agreed there has been a sports data evolution in the past five years, even the past ten years.  "The trading function has changed so much", Smith said.
Thompson talked on how risk management and content management have become more relevant to bookmakers who used to devote most of their focus to odds and huge trading teams.  "It has shifted this way to maximise profit and minimise loss, massively different environments than in the early 2000s", he said.
Smith pointed out the importance of differentiation these days since so many firms are taking the same service.  Rothschild agreed and said "personlization" is a buzz word going into ICE 2017, betting operators will have to customise and personalize the experience for their customers.  Operators will need to serve up the most appropriate content based on their customers' previous betting experiences and come up with a more tailored experience, he said.
Thompson added operators can use data in other ways too, such as in geo location, payment processing, KYC, etc.  He also touched on the movement to live betting over pre-match and predicted in the future live betting will be the first thing we will see when logging on to a sports betting site while pre-match will become secondary. "It will probably be Bet365 that does it because they innovate like that", he said.
While there has been a lot of movement in sports data and how we are using it as an industry, all panelists agree the sports betting industry notoriously resists change and it has taken many years to get where we are today.  "We're not an industry that embraces change quickly", Thompson said.
Following the sports data panel, BetConstruct delivered a presentation on "how data powers success" and provided an overview of what happens behind the scenes in their organization.  Guests received an overview on how the BetContrust trading team  around the world produces "first odds" and collects stats on competitors, how their risk management works, match fixing detection, suspicious bets detection and more.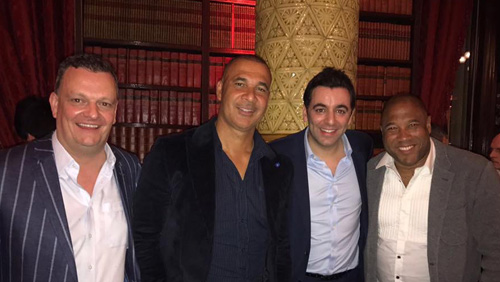 Former Footballers John Barnes & Ruud Gullit closed out the session lineup after spending time in the hot seat with BetConstruct's George Voyatzis as moderator. Barnes and Gullit reminisced about their days on the pitch and shared stories about football betting in "the old days".
Voyatzis brought up the emergence of China and football and how China is eyeing Euro players, Barnes was quick to say he doesn't think it will last.  "If you don't score, they won't pay you…you can't go to FIFA.  I think going to China is a risk.  I don't believe its sustainable- its exciting at the moment, but not sustainable", he said.
Gullit had a bit of a different opinion and said, "There is a lot of work to be done in China, it has to be done from the roots…they want to go to the World Cup, they've just started, we have to wait".
Barnes talked on how things used to be for professional footballers, for example, he said he was on a healthy salary but nothing crazy, he had a normal life, he could walk down the street and have a relationship with fans.  However, he said the society we're in today has created a different beast where professional footballers are now famous, they are paid massive salaries and they can no longer walk down the street without getting mobbed by fans.
Gullit talked on how things are different today in terms of how children play, he said during his childhood going outside and playing football was the norm, but now the younger generation have turned to computers.  When it comes to data and football, Barnes said its very, very good for information but not for sport.  "You can't measure heart and determination", he said.
After the presentations concluded, guests were treated to dinner and live music and as a special personal touch, BetConstruct CEO Vahe Baloulian provided a bottle of red, white or rose from his vineyard in Armenia for everyone when they left for the evening.