Seven-time snooker World Champion, Stephen Hendry, is set to compete in the £990 buy-in Main Event at the PokerStars Festival London.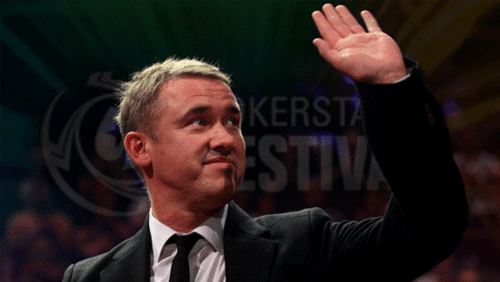 Snooker's 'Nugget', Steve Davis, was the first real bonafide superstar to follow me on Twitter. I'm not talking about the social media machines that operate behind the likes of Dave Asprey or Phil Ivey. I am speaking about 'Sir Snooker' pressing 'Follow' with one of the fingers that used to slide down that cue.
So what did I do?
I got a little carried away.
I sent him a direct message on Twitter explaining what a big shot I was in the poker industry and how I could blag him a sponsorship with the World Poker Tour (WPT). The man who had won over £5.6m in career earnings, six World Championships, and made it cool as fuck to be ginger, told me he would think about it.
I walked up to Neil Barrett – gaffer of the WPT Europe Division back in those days – and told him that I had signed Steve Davis.
"That's funny," said Barrett, "I was playing golf with him yesterday, and he said he didn't have any time for poker."
That was the end of my career as an agent.
Maybe it wasn't my fault.
Maybe I got the wrong man?
Stephen Hendry might not have made ginger vogue, but he did win close to £9m and seven world titles.
I should have asked him, but now it's too late, PokerStars have beaten me to it.
PokerStars London Festival
With the PokerStars Championship laying down a marker at the Bahamas. His little brother, known as Festival, is readying to make an appearance in London, and Hendry will be on hand to give it the necessary glitz.
PokerStars Festival London will set up shop in the Hippodrome Casino Jan 22-29 offering eight days of perfect poker action. The £990 buy-in Main Event has a £400,000 Guarantee, and Hendry has his sights on the first prize.
"I can't wait to give it my best," said Hendry.
PokerStars Team Pros lined up to appear in the event include Liv Boeree, Jake Cody, Felipe Ramos, Aditya Agarwal, and Luca Pagano. The Main Event is one of 22 events that include a £2,200 High Roller, £170 Ladies Event, and a £275 Super Deep Re-Entry.
Satellites for the event are currently running online at PokerStars.
Now I wonder if the presence of Hendry is enough to drag my mate Davis out of his mini-poker retirement?
Comments